2671
« on: January 22, 2006, 08:25 PM »
Finished up a Galatic Marine, its my first try at this one.  I had to mix up a custom pot of Maroon paint - got some help from my wife (keep in mind I'm colorblind).  He was fun to make but much harder than I expected.  This was my first attempt at leg swaps.  He's destined to join someone else's collection to help me pay for my Saga 2 figures.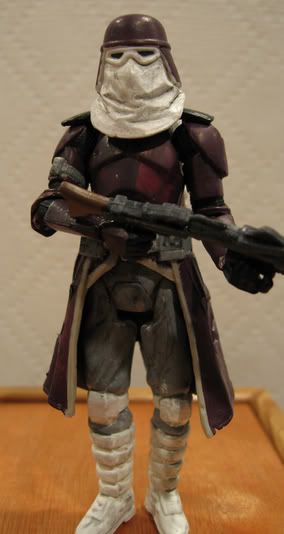 The recipe is pretty simple (and I'm sure easily recognized):
Clone Commander Body and Kama
Saga 2 Snowtrooper Helmet and legs.
Shoulder "Pads" cut from the pauldron of the AT-TE gunner
I also did a little bit of work on one of my entries for the group project - Voolvif Man.  Obviously he's still a work in progress.