31
« on: July 23, 2009, 12:48 PM »
Hmmm, guess we really didn't start a new thread on these guys. Mostly mixed in the
Parco Show
thread.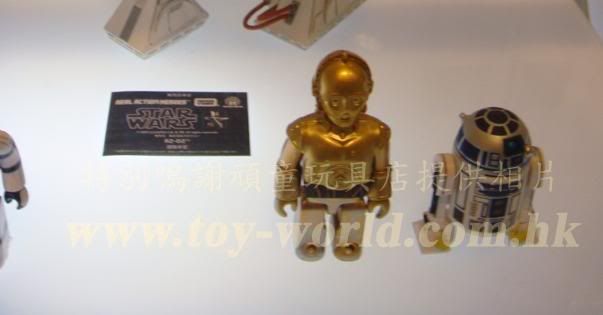 Now the Medicom update:
2009 November sale schedule queue/cue brick No.255 STAR WARS (TM) KUBRICK C-3PO (TM) & R2-D2 (TM) 2pc set Reference retail price ¥3,129 (including tax) Prototype production PLASTIC ART - Each total height approximately 60mm - Reproducing the image in the play! (C-3PO (TM)) reproducing ●2 foot walking! (R2-D2 (TM)) Sale origin/corporation [takaratomi] (C) 2009 Lucasfilm Ltd. & TM. All rights reserved. KUBRICK TM & (C) 2000-2009 MEDICOM TOY CORPORATION. All rights reserved.
So 3,129 yen is about $33.00 US.