46
« on: January 9, 2009, 03:26 AM »
BBTS has a preorder for the Star Wars marble collection up as with EE from Jakks Pacific.
Star Wars Collector Marbs
Star Wars Clone Wars Marbles
More images at Mousedroid.com
GEORGE LUCAS FINALLY LOSES HIS MARBLES
These almost look like the Starbles I picked up awhile back off the bay. Here's a quote posted on RS from Scott Bradley:
There was a set of 12 of these Starbles sold through vending machines in theatres in Southern Ontario. Apparently, Southern Ontario was a test market, and the Star Wars Starbles never really took off, so they never saw wide distribution. You could also obtain a promotional kit/case that contained all 12 Starbles as well.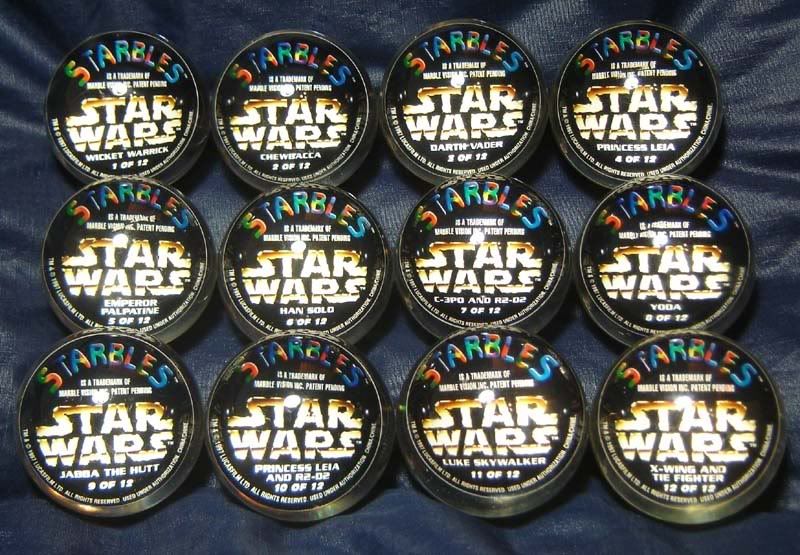 I also found
this
at actionfigureinsider.com plus they are listed on the
archive
.
I'm sure as heck not collecting these, just another way to bleed out another SW line me thinks.