31
« on: July 18, 2008, 12:33 PM »
Anyone out there play steel tip darts? I used to be an avid player before my sons were born and have recently started playing again. Being from the Chicago area I used to belong to the Windy City Darters, but since moving up to Wisconsin I haven't been able to find a league I'm able to participate in without driving all the way down to the city. Windy City is having their Annual Windy City Open in September, so I only have a few months to get back into form before that tournament.
I finally set up my basement to start playing again and just finished putting up my second board and backer last night. Here are some shots of the set-up in the basement: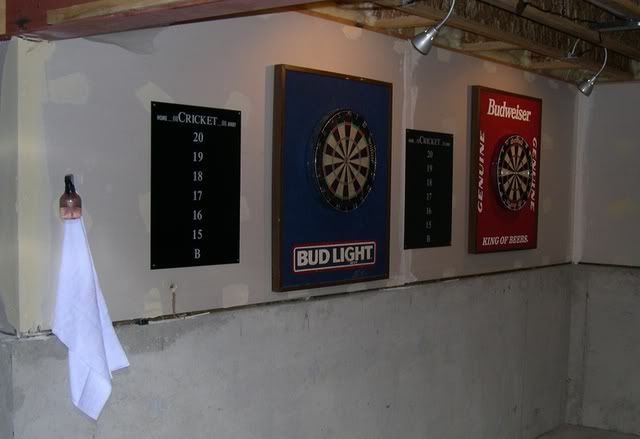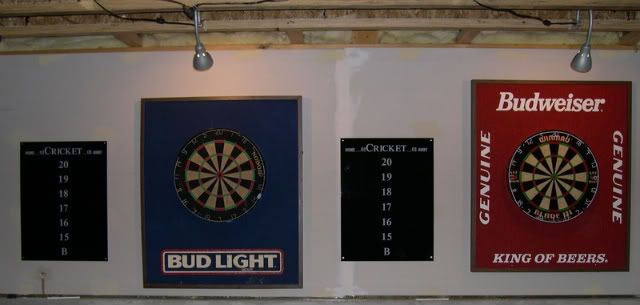 My wife and sister-in-law also used to play in the league with me, so I'm sure the three of us are going to start playing regularly again. Just wanted to find out if I'm the lone darter on the boards or if there are others out there like me...