17596
« on: July 15, 2005, 03:09 AM »
It's ok Valin, just doing the mod gig is all...

I'll include some more Evolutions shots just to give everyone a collecting woody before bedtime.
The Sandtrooper's BFG rocks all. The Lewis Gun they have is one of my favorite weapons in the films. I envision it being a prized weapon among the Rebels too... And one that's like the German MG's that were mounted on everything from BMW cycles to King Tigers.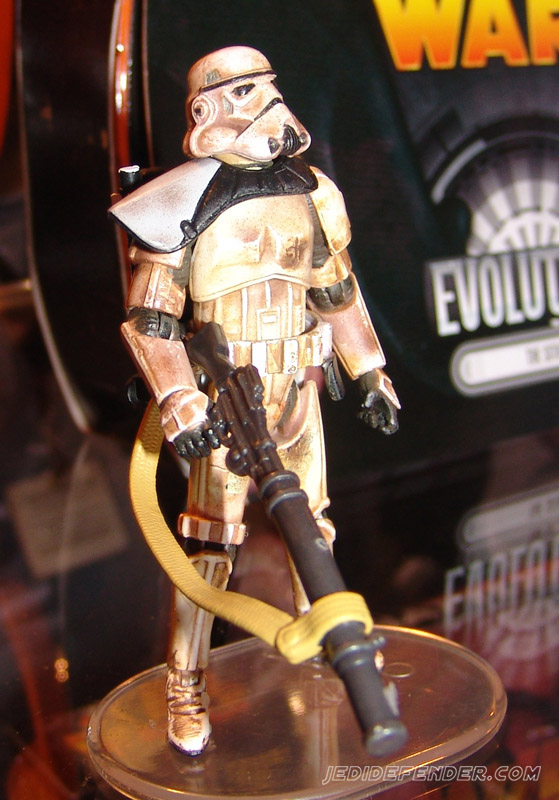 And indeed, that white Clone looks like nothing more than the AT-TE Gunner. I dunno how I feel about that. If the EE 4-packs were affordable to army build, I'd feel fine. They're not though, and I'm not sure that I want a HUGE army of the TE Gunner body as the base. It's ok, but not the best.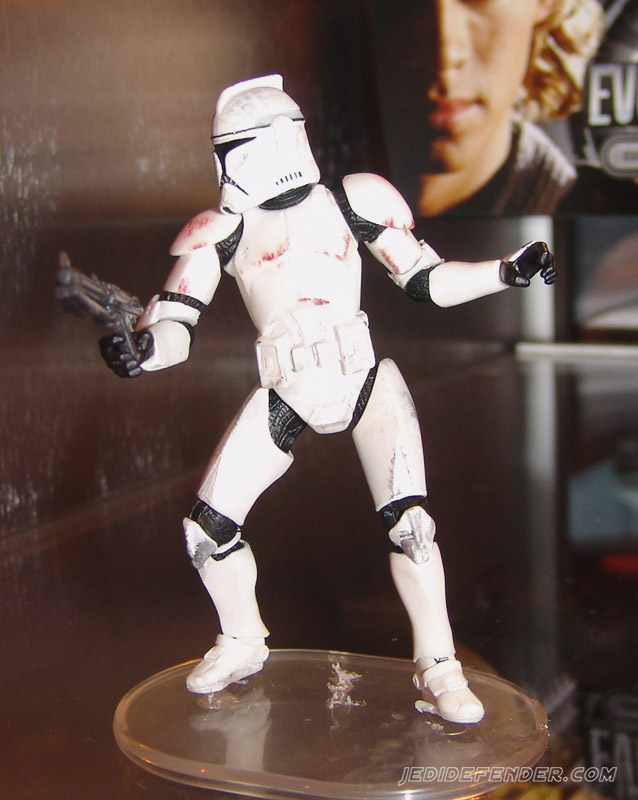 The Sith Set is easily the weakest looking. Dooku looks to be the best of the set, and Maul has appeal but the gritting of the teeth is a bit much...

Palpatine is the same with his expression. Yikes.