31
« on: March 13, 2009, 04:33 PM »
Took a few shots of my Marvel collection last night to share with you all. I'm primarily focused on the top shelf with the ultimate representation of The Avengers & friends. I have duplicate Thors, Iron Men, etc. on the next few shelves along with some DC figs, but they are packed in pretty tight and I'm thinking of redoing those in the near future. For now, here's a few group shots and closer-ups of some of the custom figs.
Front Group Shot with Labels. I'm still waiting on a custom Sersei, but should be pretty much done after that. I'm thinking of also adding Ares, Moondragon, Quasar, & Jocasta at some point, but most of those are customs and I'm not dropping $60 on an Ares BAF. Not yet anyway.

Here's a side shot. You can see custom Stature and Diamondback pretty well from the side.
This is one of my first customs from a few years back - Kate Bishop AKA Hawkeye II of the Young Avengers. Most of the following customs came from an awesome customizer named Flobbo from TheFwoosh.com.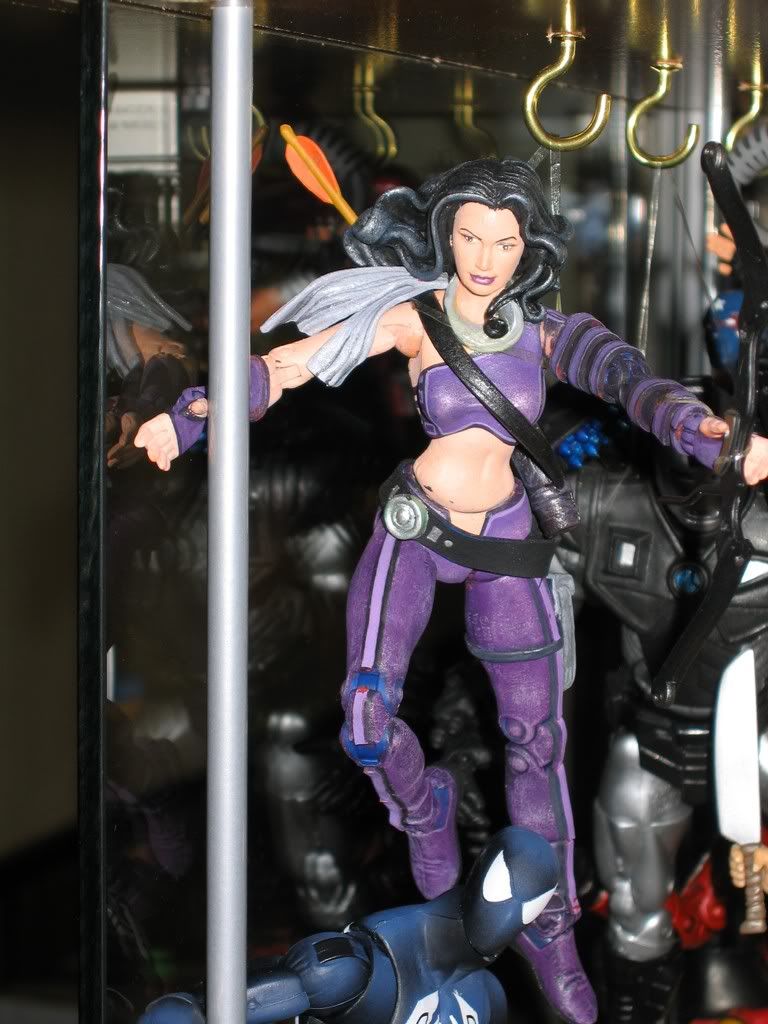 Tigra. Meow.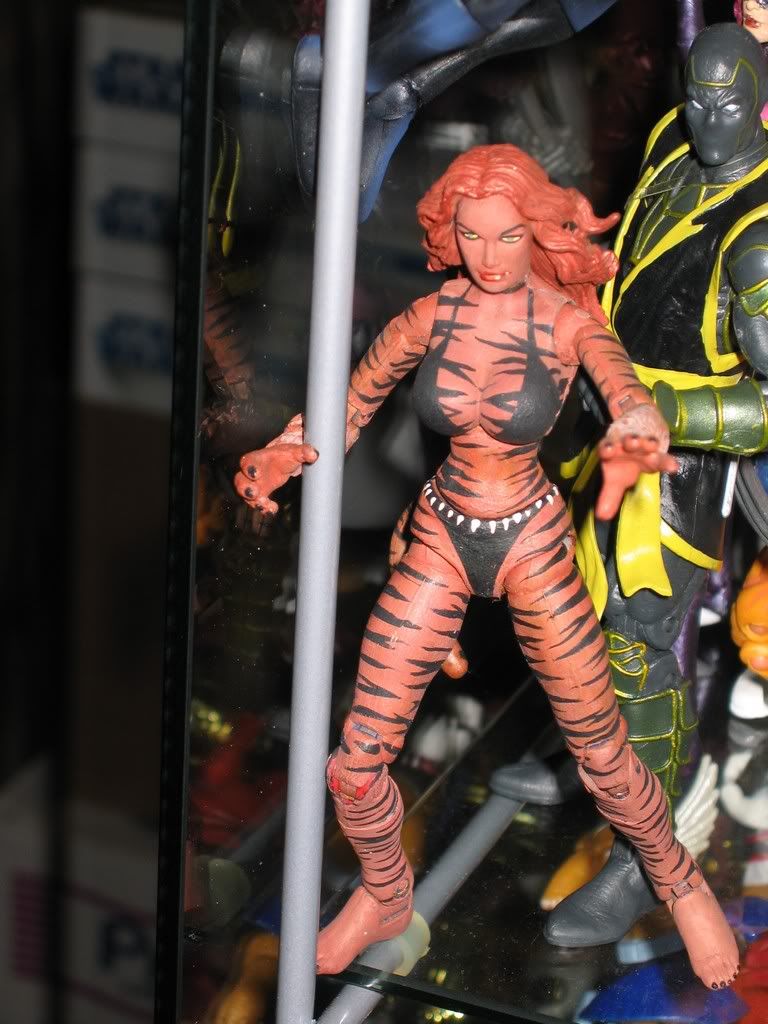 To (un)kill a Mockingbird. There's a custom Starfox I picked up off of Ebay as well.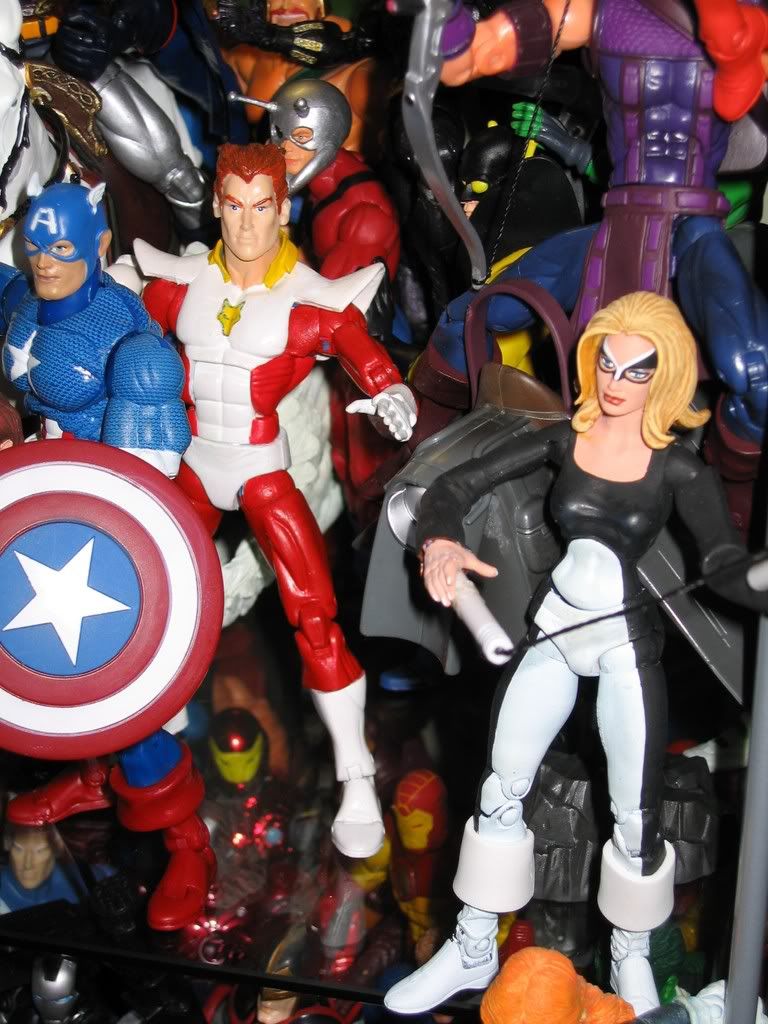 Crystal from when she was on the Avengers.
And one of my most recent, most favorite, and probably the easiest one to make - Black Widow. BW body by Marvel Legends, head from a Danger Girls Abbey Chase.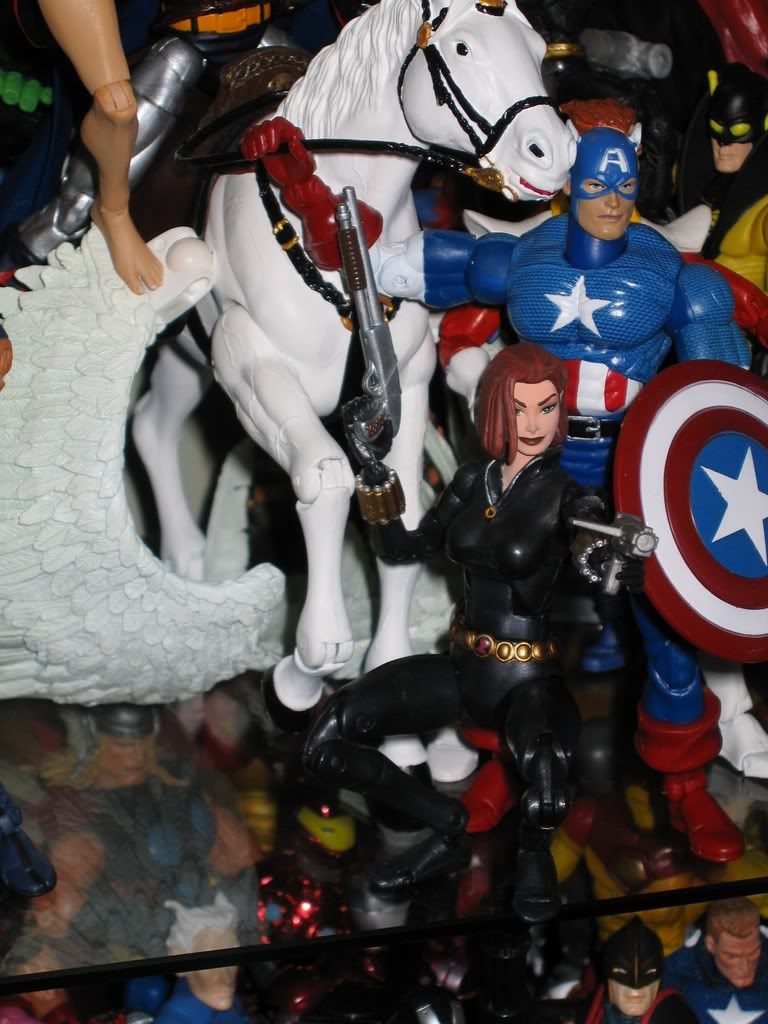 Here's the original first photo as well - comes through a little cleaner pre-modifications.