256
« on: April 16, 2007, 06:07 PM »
From
Hasbro
: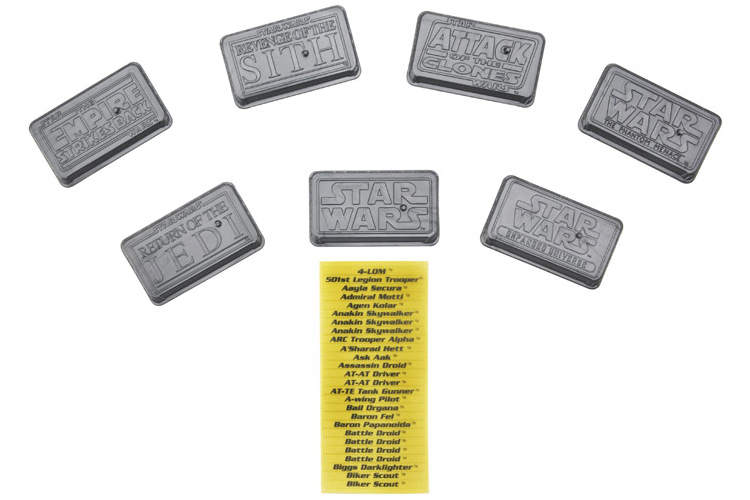 "Finally --an official stand for all of your modern-era Star Wars figures! You might be familiar with these stands already, as they are the same stands that were packed in the 2006 Star Wars Saga collection basic figures, featuring a movie name on each stand.
Each pack contains 40 stands broken out as follows:
6 Episode I: The Phantom Menace
6 Episode II: Attack of the Clones
7 Episode III: Revenge of the Sith
7 Episode IV: A New Hope
6 Episode V: The Empire Strikes Back
6 Episode VI: Return of the Jedi
2 Expanded Universe
In addition, each set comes with a label sheet with 200 character names, which can be applied to the front of the stands. The character list covers nearly every figure released in the Star Wars line from 2004 through the end of 2007, with multiples for the troopers.
The Battle Figure Stand packs will be available exclusively at Celebration IV and online at
www.hasbrotoyshop.com
, beginning May 24th."