271
« on: June 19, 2009, 01:00 PM »
So, the big Parco show preview shindig was last night (or rather tonight, which has already happened in Japan) and the uber-exclusive Parco carded figure for 2009 is...
An homage to the 2002 Toy Fair Darth Vader!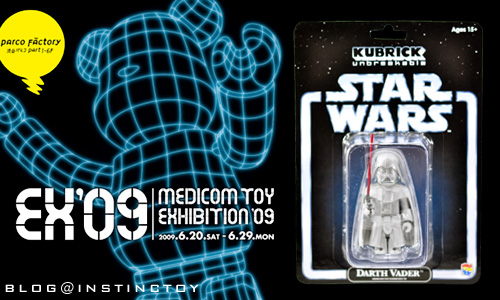 Complete with saber sticking out of the top of the bubble... definitely not what I was expecting.
Look for them to hit eBay soon!