376
« on: March 1, 2005, 01:24 PM »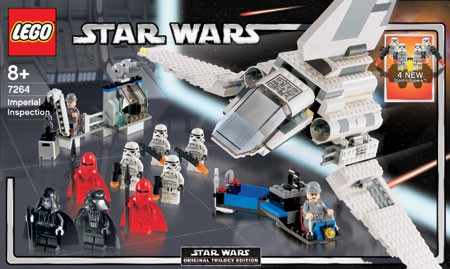 When the Official Site said "coming in March", they meant it!
The Toys R Us exclusive Imperial Inspection LEGO Set was spotted by yours truly in Minnesota today!
For $49.99 plus tax you get:†
the Imperial Shuttle, four all-new stormtroopers, two Imperial Guards, two Imperial Officers, the Emperor, and Darth Vader.
I like the new-look for the Stormies, very nice!† Too bad the rest of the set is re-hashed stuff...†

Jeff