451
« on: January 20, 2004, 05:57 AM »
Here are the level 4 pictures I promised. Once again, thanks to Chris Berry here at JediDefender for hosting these for me!
Up first is Tarkin's Control Room--
In this view, you can see a black tab sticking out of the wall by the row of lights. This is the end of the card that allows the image on the screen to change: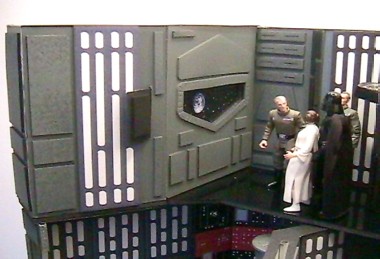 I made two cards, one printed front and back with Alderaan...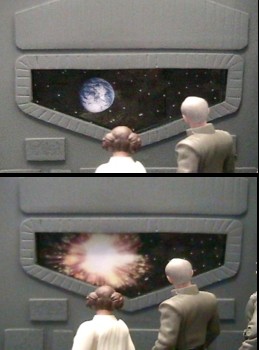 and the other with images from the Yavin attack (the last is my favorite--it's the final schematic displayed before the Death Star blew up):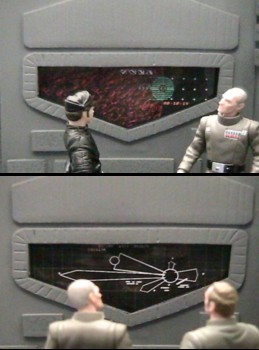 The diorama itself is really small, the most out-of-scale room I've made yet, this time the console got shrunk from five pieces down to two to fit: