46
« on: May 9, 2016, 09:17 AM »
No doubt the R + L = J theory is confirmed, IMO.
As esteemed an actor Sydow is, I'm not real happy with what they've done to the Three Eyed Raven. The way he looked at the end of Season 4 was awesome. I guess Sydow has the pull to avoid time in the make-up chair, so now he looks like a puppet in one of the trees on Mr. Rogers. This was amazing...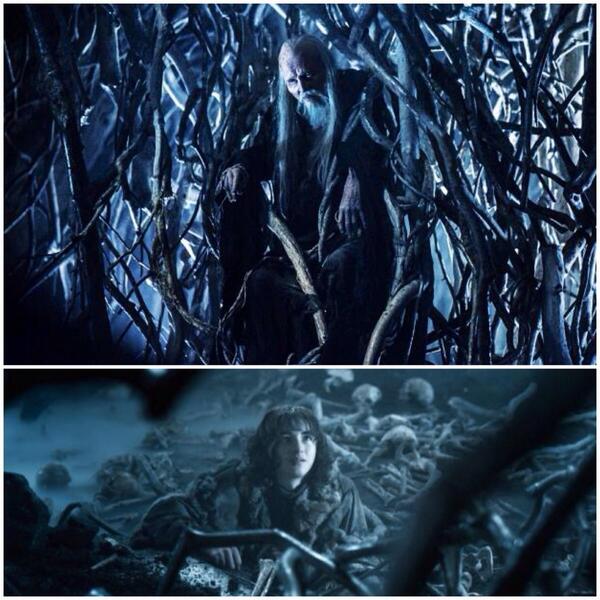 I like Arya's story better in the book. Basically, she cheated to get cured of her blindness (which was the result of intentional poisoning, not an effect of using masks), which left the window open for her retaining free will. Here it looks like she's going full-on faceless, which is disappointing.
And Daenerys' story has pretty much hit a wall. Seems like we're looking at a long stretch of garbage before she gets to do anything interesting again.
Sorry to do nothing but pick nits. It just seems like a lot of stories have stalled out right now.