721
« on: April 11, 2003, 11:15 AM »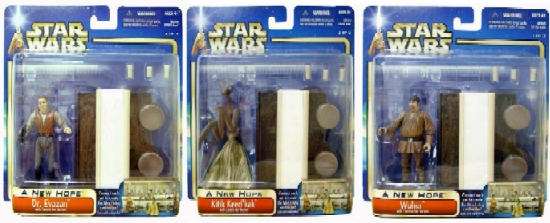 This really ticks me off. Hasbro really screwed the pooch by releasing retail death in Greedo, Hammerhead and Walrusman in the first wave. Wave 2 minus Wuher is where these sets would have started to shine. There are a couple of e-tailers, Brians Toys being one of them where you can order them still. Expect to pay a hefty price for them though. This is a line which makes perfect sense for the fan club or an on-line exclusive for an e-tailer.
I was hoping too that it would continue and we would get a Hem Dazon, Myo, Feltipern, Dice etc etc etc

You and your crappy decisions suck sometimes Hasbro Direct!