46
« on: July 19, 2012, 11:01 AM »
Post your favorite bad movies here. I'll start out with one that I watched last night on Netflix.
Just finished watching the god awful
StarCrash
. This movie goes to prove that you can make spaceships out of anything include golf balls and dixie cups. Its always good to have the ship fly over a desert planet at the beginning of the movie.
The movie stars the James Bond girl from The Spy Who Loved Me along with a guy with a huge perm. They must rescue the Emporer's son before evil Count Chocula uses his lava lamp weapon on the Emporer's home planet. The lava lamp makes people see monsters. Along the way, she must battle, bikini clad amazon girls, a giant female robot (complete with huge metal boobs), jumping cave men and incite a riot on a prison planet all while wearing a leather dominatrix bikini.
She gets help from a robot that looks like a cross between a stormtrooper and darth vader but talks like the sheriff from Smoky and the Bandit. She finds the Emporer's son, David Hasselhoff, who must use a lightsaber to fight off stop motion robots! Our heros have a big space battle. They fire torpedos thru the space windows of Count Chocula's fortress that looks like a giant claw. The fortress does not decompress. Soldiers then jump out of the torpedos and start a fight. Why couldn't they just put a bomb in one of the torpedos? The bad guys blow up all the good guys ships and kill the boarding party. The Emporer finally decides to ram a big city ship into the fortress and he gets the Bond girl to pilot the ship. On impact, she jumps out of the ship and swims back to a rescue ship. It's a good thing you can swim in space. Horray the galaxy is saved!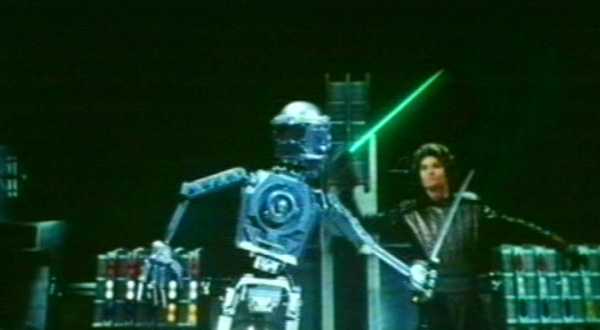 A cut scene from Revenge of the Sith!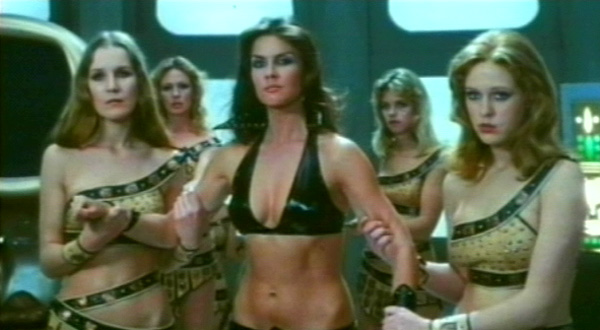 I've had dreams that start this way.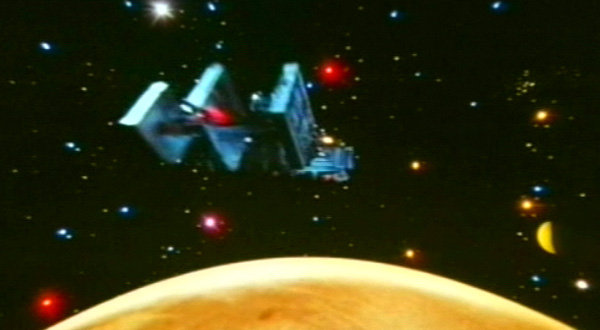 It's full of Stars!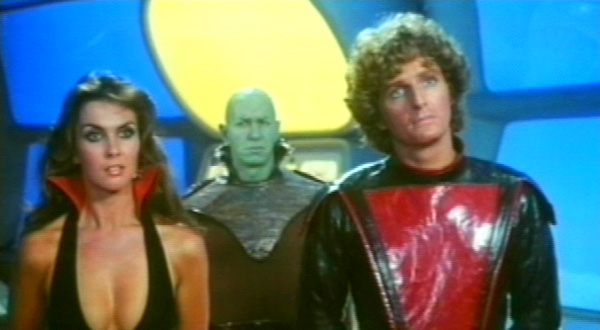 Mike Brady doesn't have anything on this guy.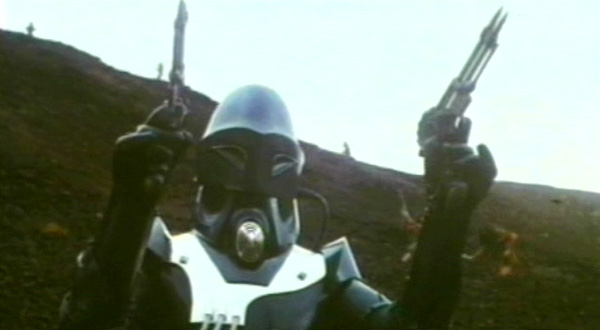 The best southern talking robot since old B.O.B. in the Black Hole