466
« on: March 10, 2005, 04:31 AM »
Wow, gang, I was thrilled with the responses during this last round.  Everyone who participated came up with some great ideas, any one of them would have made for an exciting continuation of the story.
But since we had so many diverse suggestions, I tried to find the commonalities between them and combine them as best as possible.
A recurring theme was making up a story to tell the Trandoshan & Co.  and avoid telling them about your uncle.
So I combined elements from the suggested lies by several players, including
Chewie, 187_Maul, Darth Delicious,
and
MurderWeapon
.
Additionally, both
The Spectre
and
Darth Delicious
suggested going back to the room to get the control pad, so that's what I did after that. 
Again, thanks for the great input and let's keep this baby rolling!  So without further delay, here is the NEW SCENE -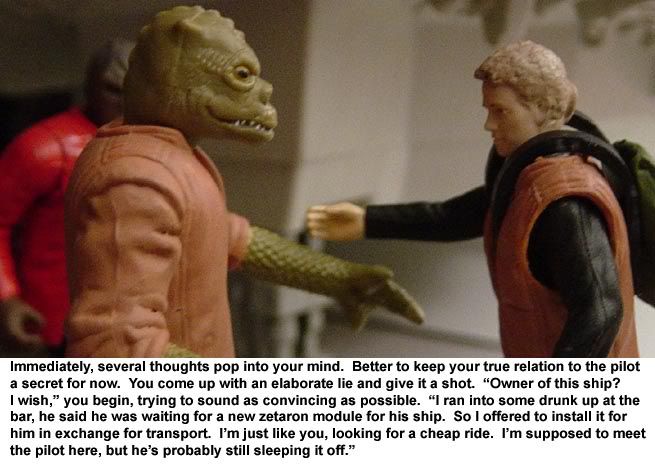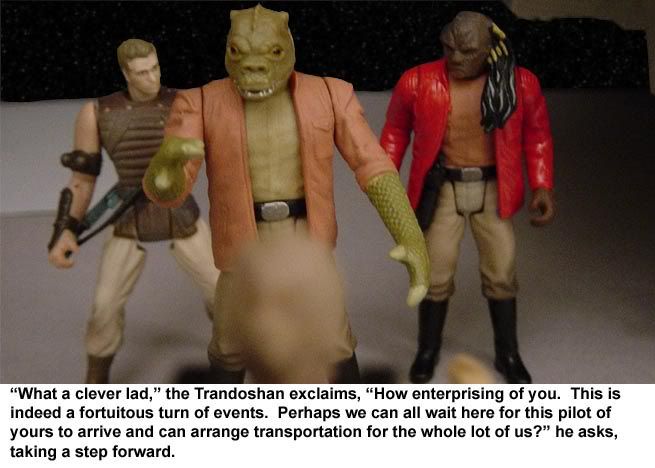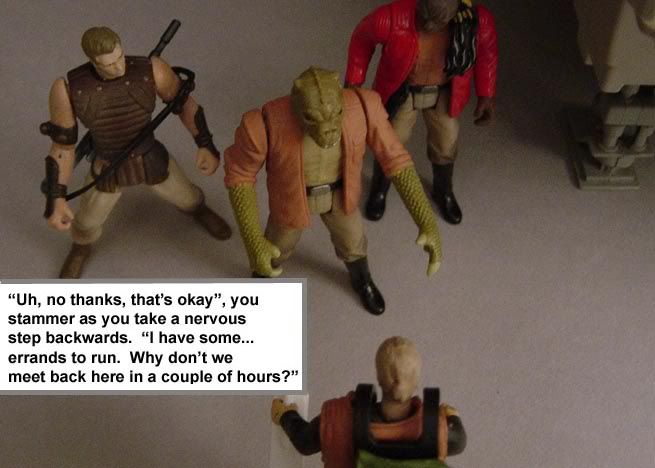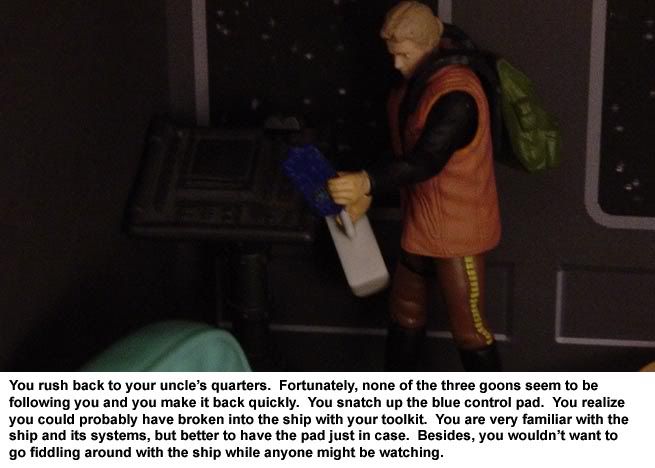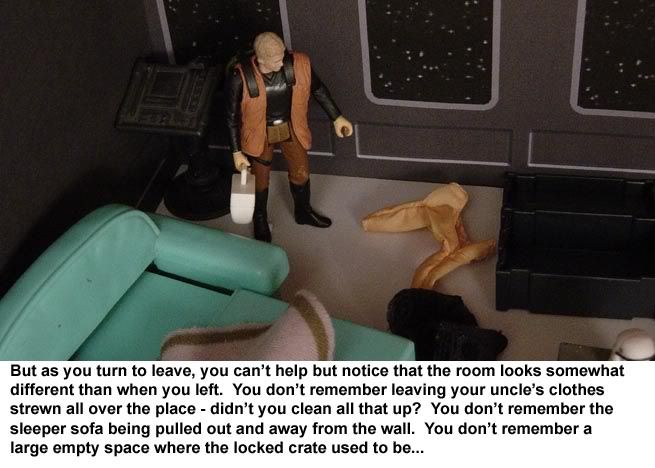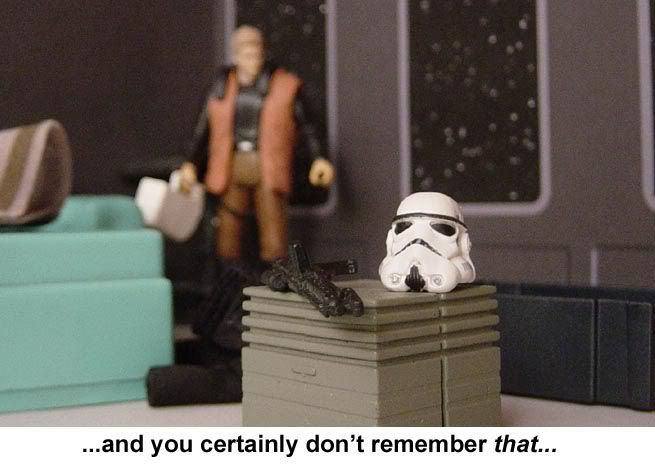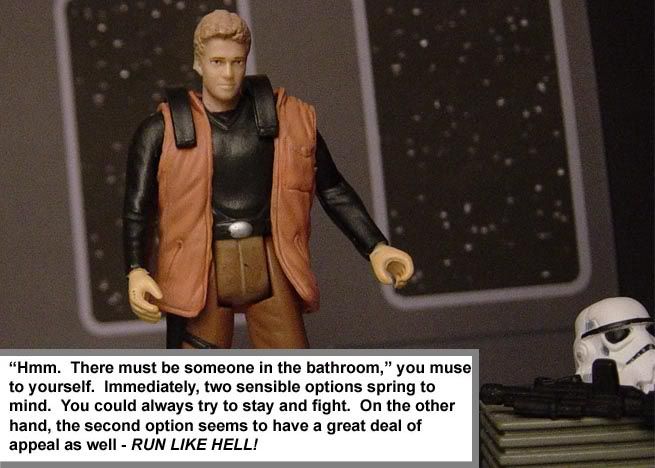 Inventory:
Hold out blaster
Backpack containing -
73 credits
comm link
ship control pad
data pad with technical schematics
bottle of booze
change of clothing

At this point, your choices seem clear - stand your ground or bolt...

and whatever you decide, it had better be quick!
WHAT DO YOU DO??