16
« on: March 27, 2009, 07:46 PM »
Finally took some pictures of my collection room, and uploaded the images. Of course, there have been some minor changes since then...hazards of a continuous work in progress!

The only carded pictures I display. The McQuarrie figs, TF Vader, 25th Anniversary Fett and R2, Jorg Sacul, CIII Vader, Theater Lukes, SDCC Holo Leia, Maul with Infiltrator, Sith Lords 2-pack and Lava Vader and some other exclusives.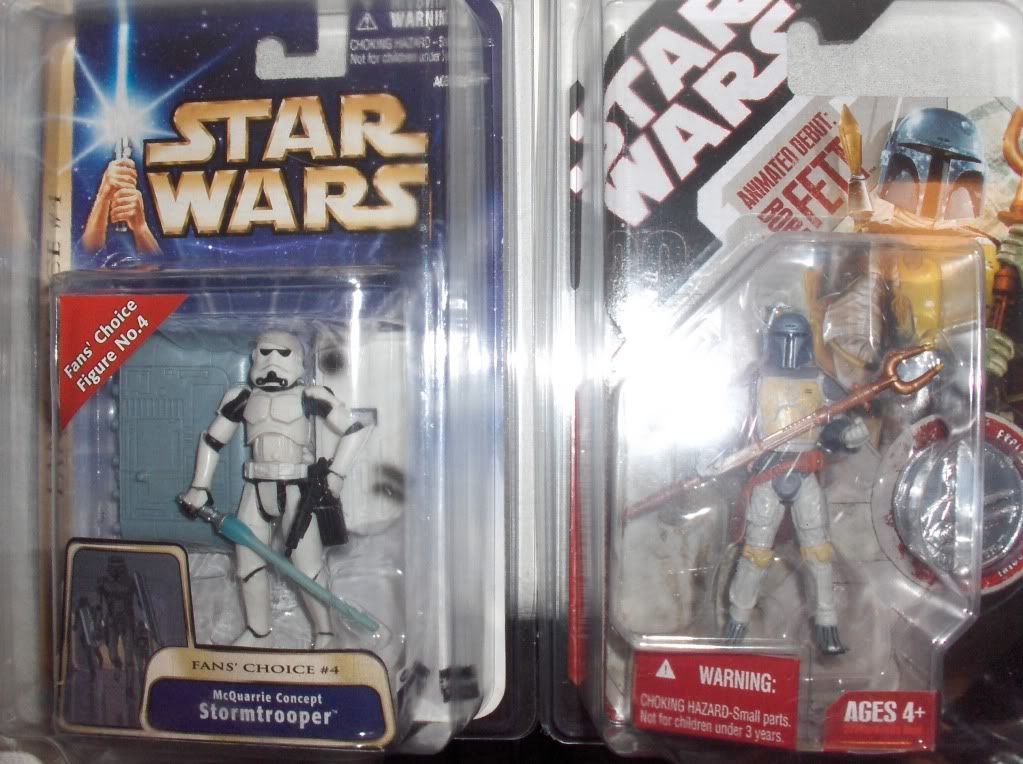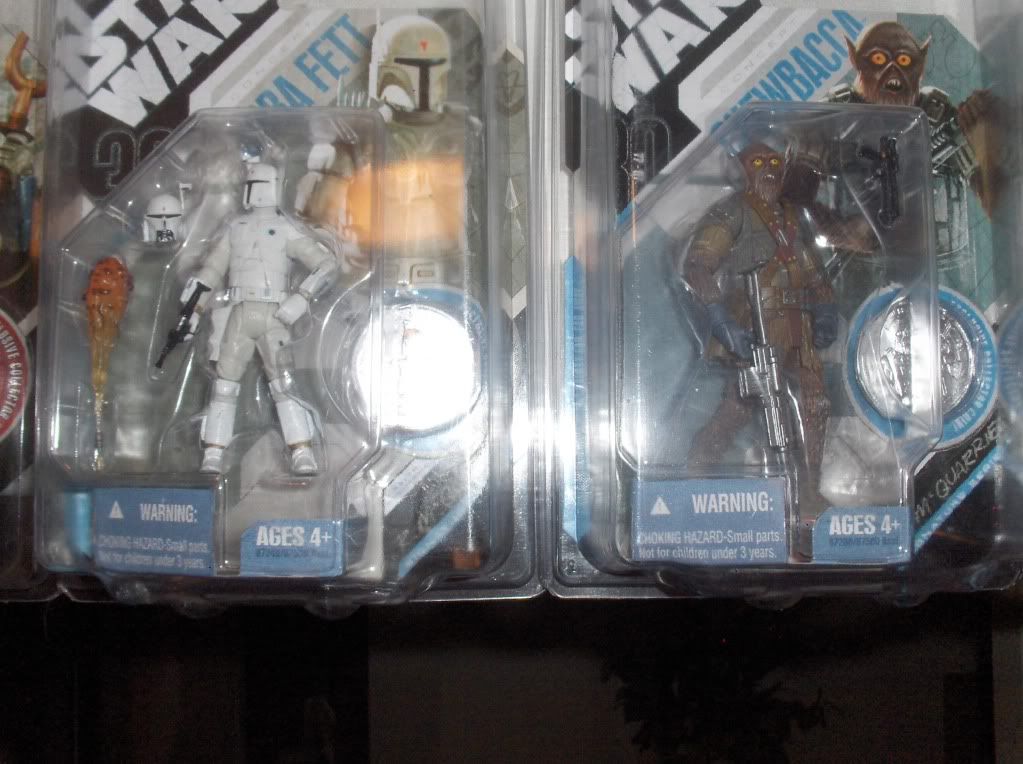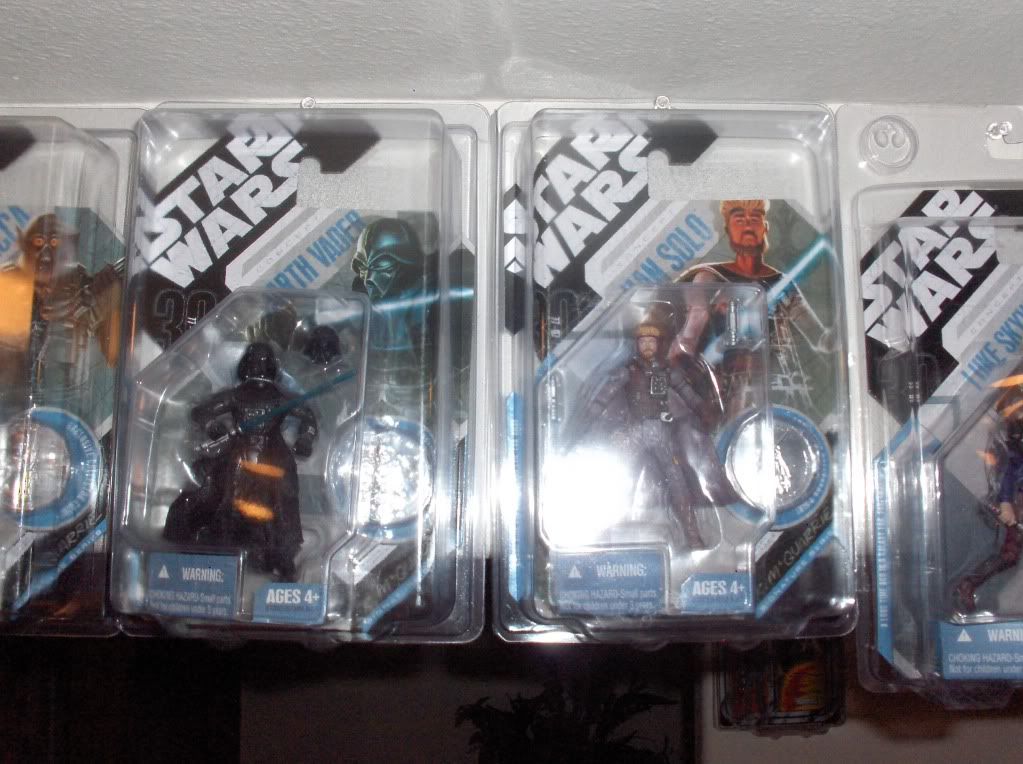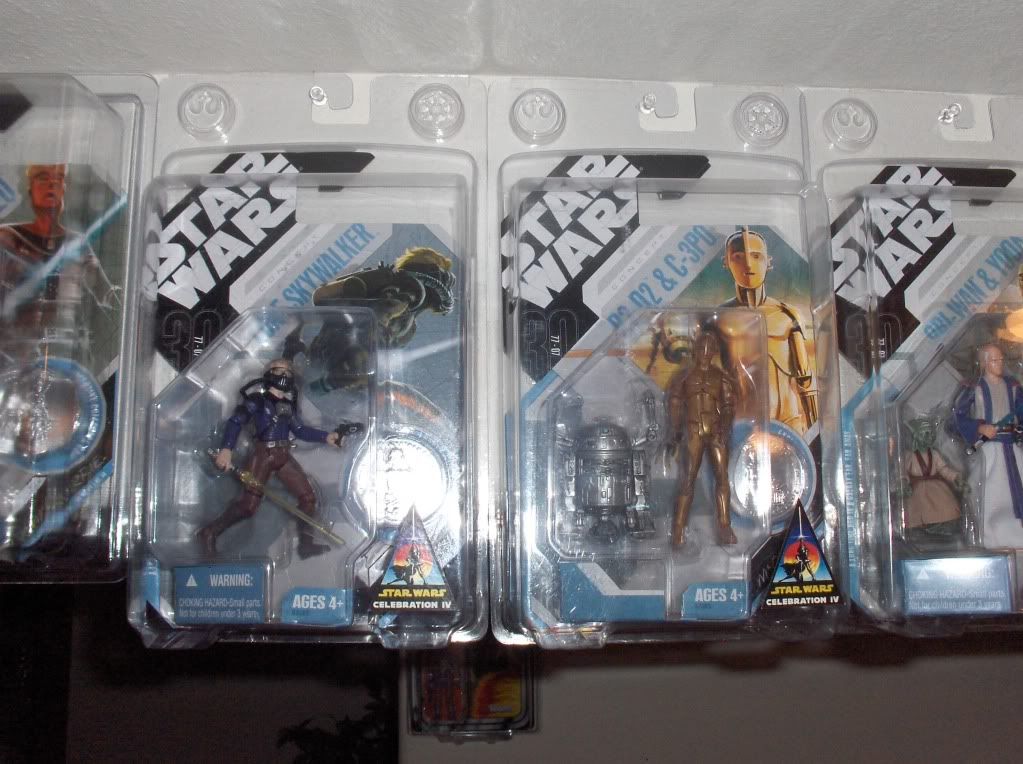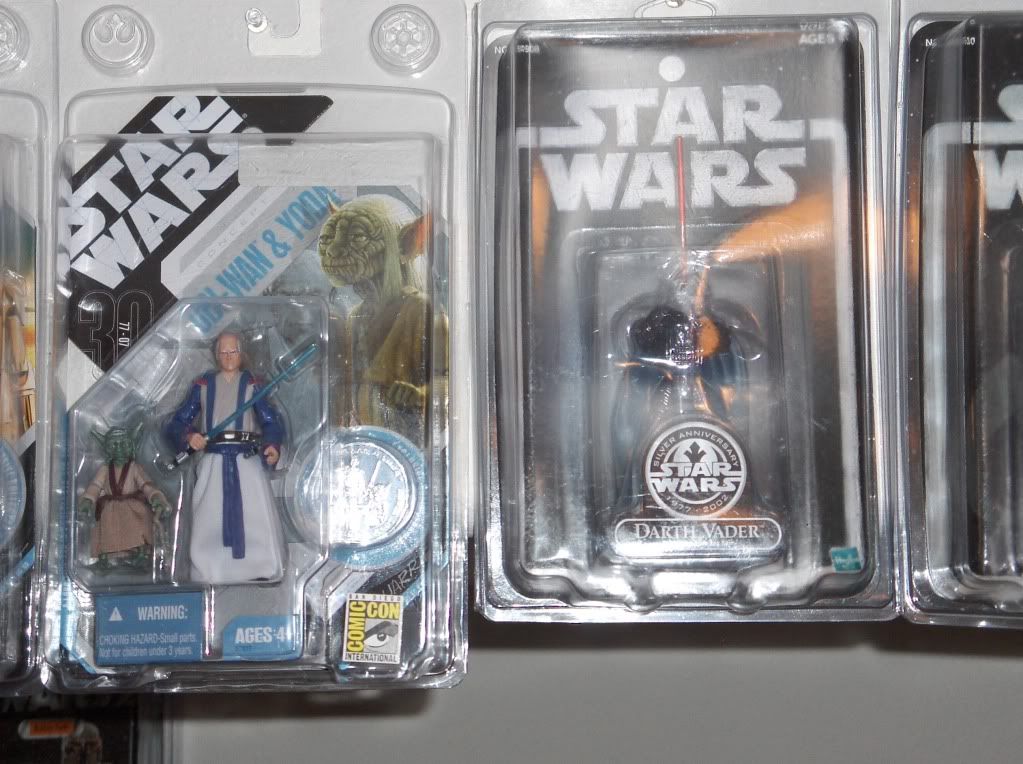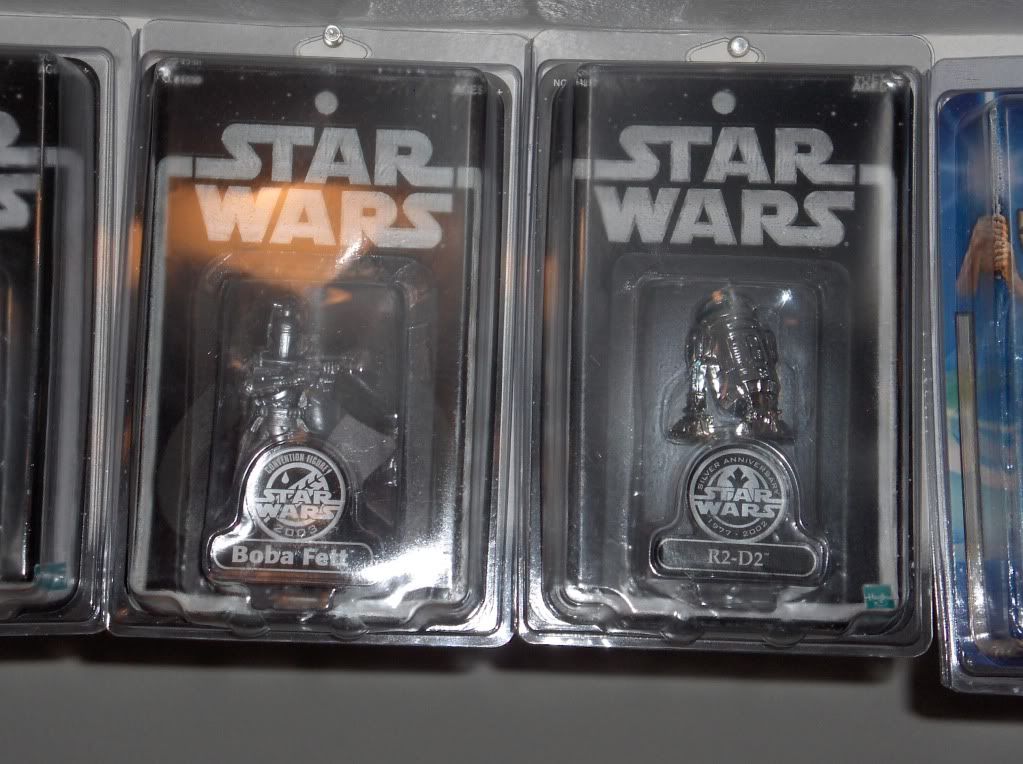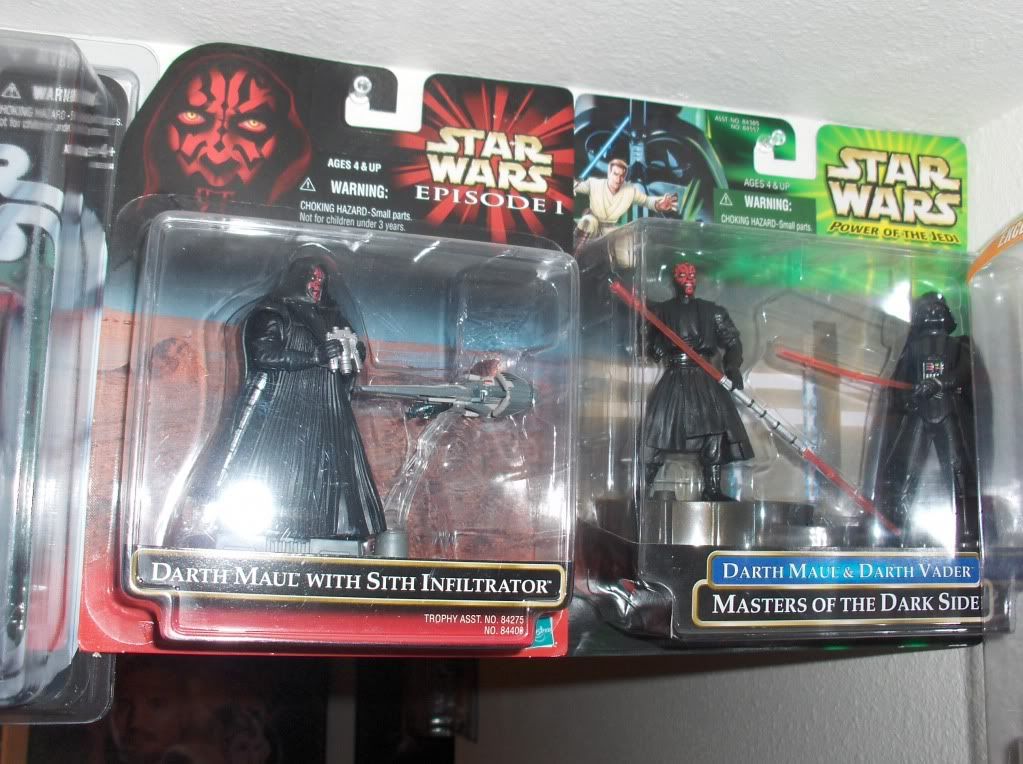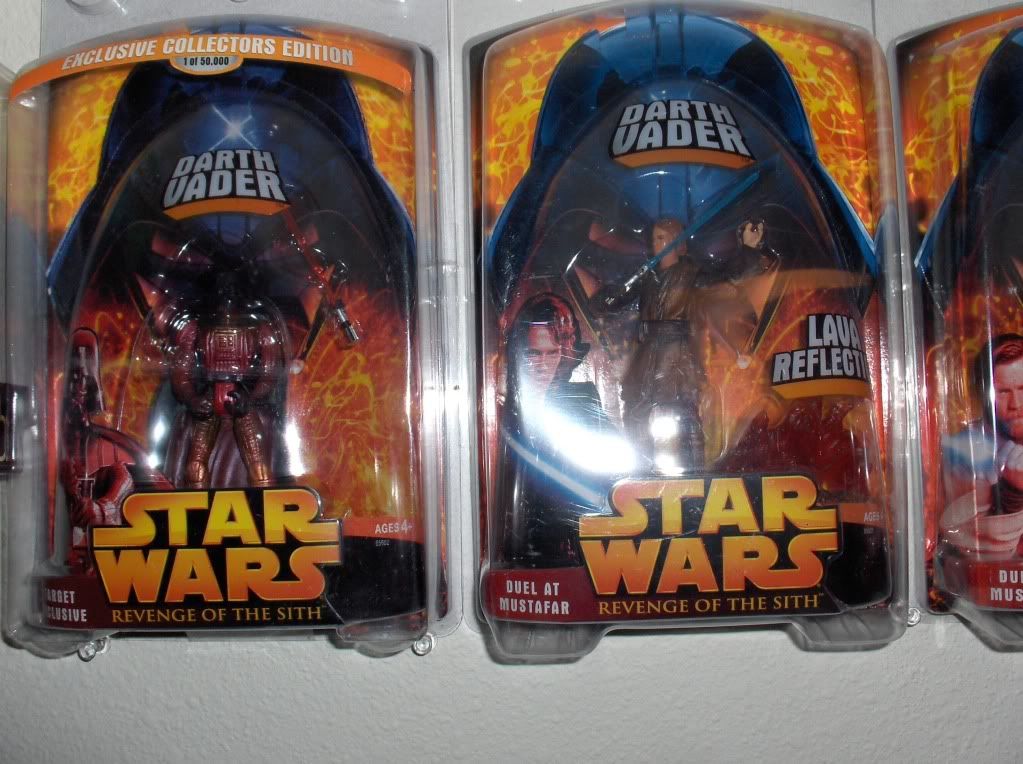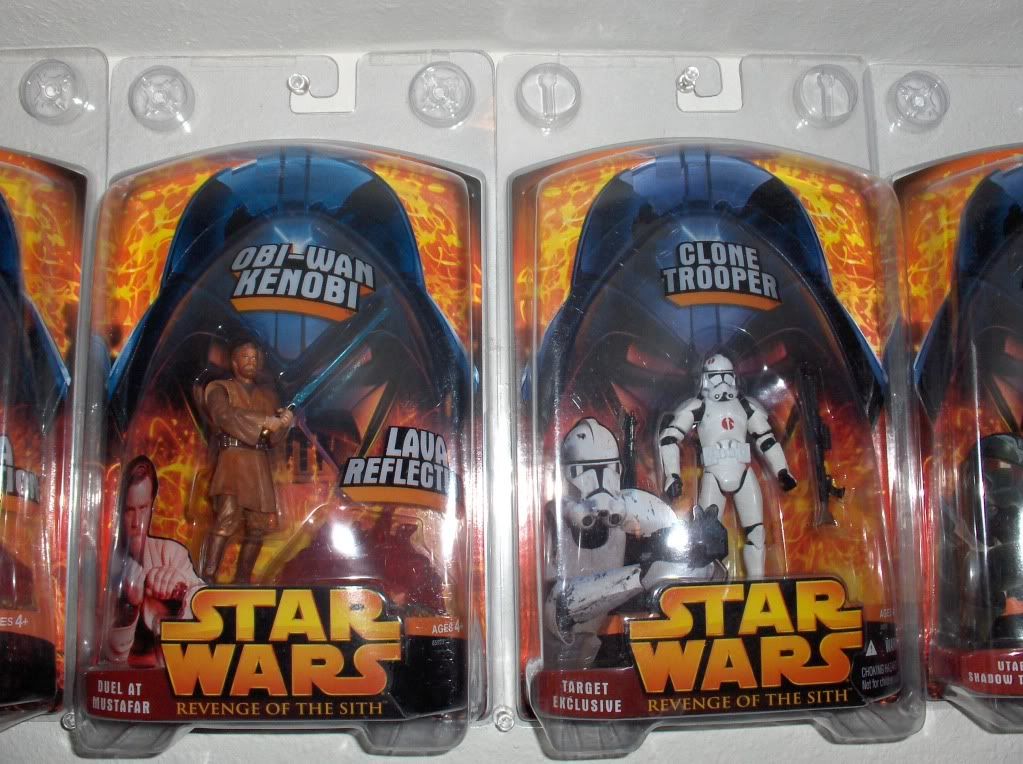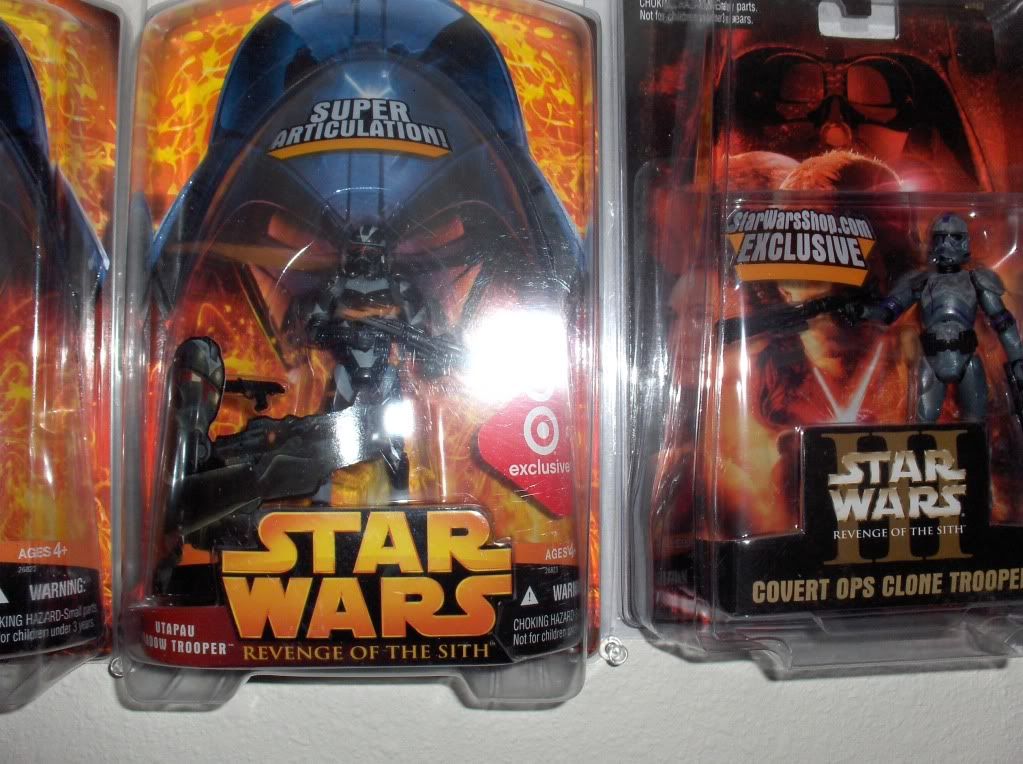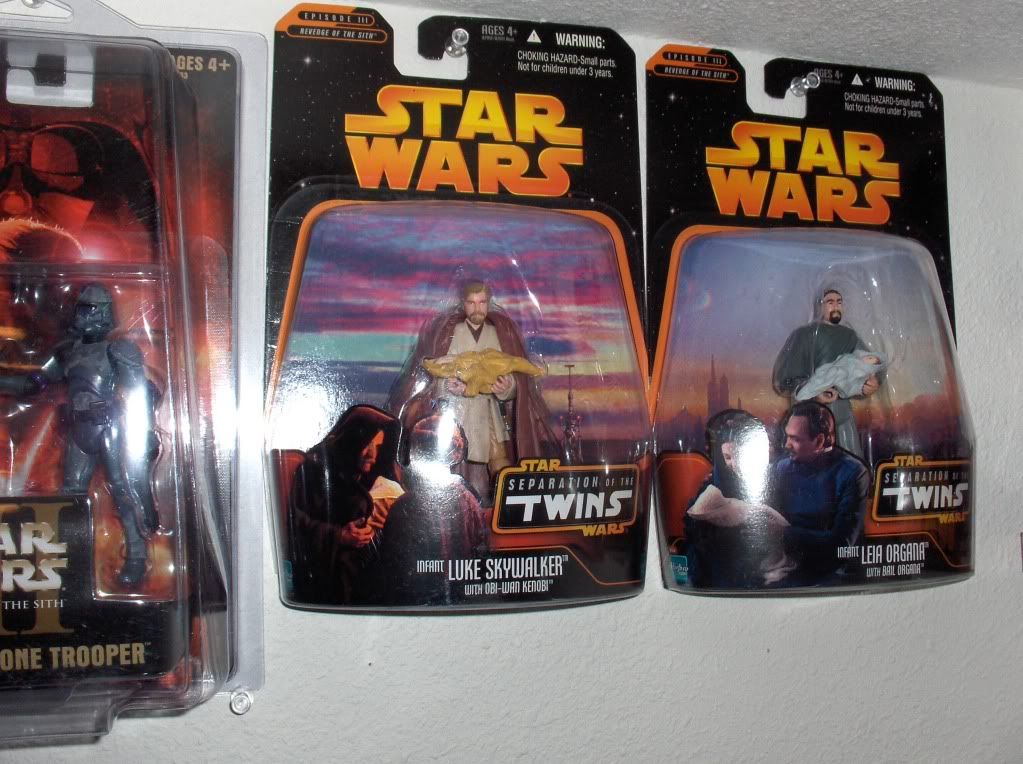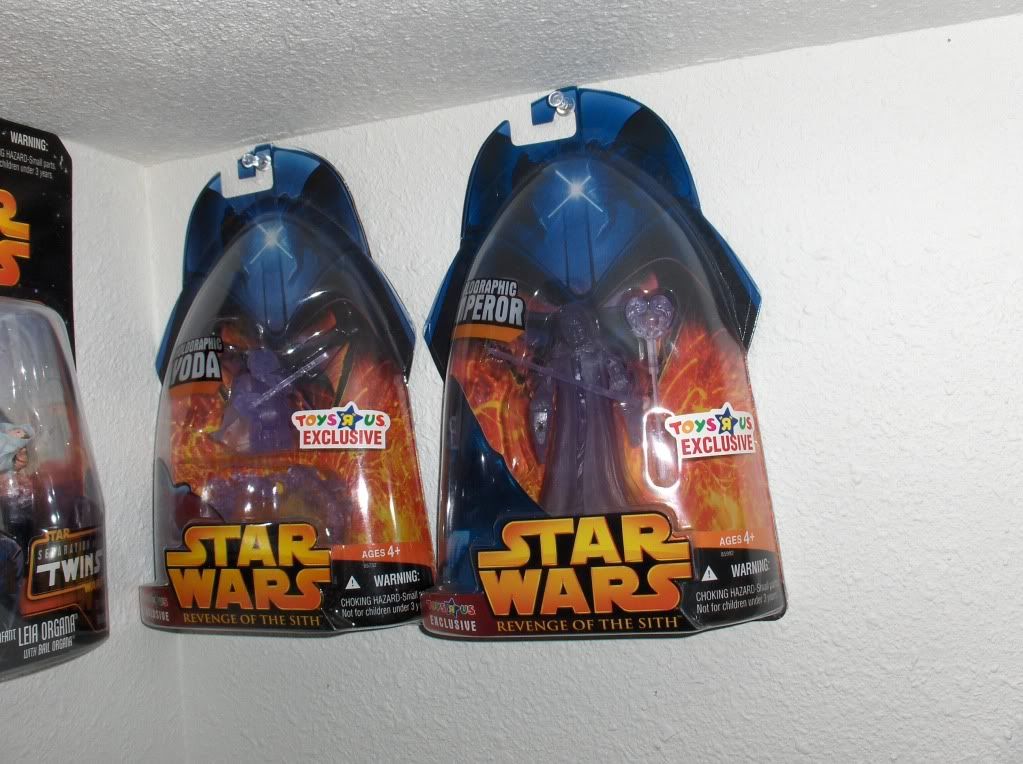 The Central portion of the room is a table which I set up a rebel hangar on top. Best way to display the BMF Falcon. The shelves have various collections of loose figures, Jedi, Sith, a Rogue's Gallery, medical, politicians, concept vehicles, podracers and a Jabba themed one that turned into a miscellaneous. Yes, I know I should've dusted first!

I flanked the table with my cinema scenes and battle packs, along with both package variations of the 300th Fett.