NEWS ARCHIVES
February 2003
---
Two New 4" Jedi Lukes Coming!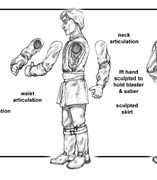 In some incredible breaking news out of Hasbro, sure to please both younger kids and adults/collectors alike, Hasbro has announced that TWO new 4" Jedi Lukes are on the way! A "kids version" of Jedi Luke with lightsaber slashing action is due out in the Fall of this year, to be followed in 2004 by a Jedi Luke aimed at the adult collectors, featuring tons of detail and multiple points of articulation. Also worth noting is that this will be the final wave of figures in 2003 to include any action features at all! Wow, apparently they've been listening to us. Kudos to team Hasbro!

Thursday, February 27, 2003 | Matt Colman



New 12" Gamorrean Guard at KBtoys.com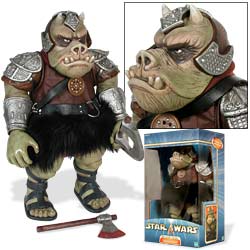 Now available for pre-order at KBtoys.com is the all-new 12" Gamorrean Guard, which is due out in June. A little pricier than usual, but very nicely detailed indeed! Click here to pre-order yours today!

Thursday, February 27, 2003 | Matt Colman



Mexican Star Wars Convention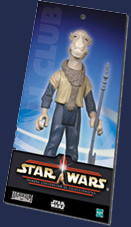 For the first time ever, Mexico City will hold a Star Wars convention dedicated solely to Star Wars Collecting! This July 12th and 13th are the dates for this new event which will include displays from Hasbro, (the original) Kenner, Lili-Ledy, and more.

Wednesday, February 26, 2003 | Chris Berry



Unleashed Darth Sidious, Obi-Wan & Jedi Luke!




Hasbro has just released new pictures of the upcoming Unleashed Darth Sidious (more like the ROTJ Emperor) and Obi-Wan Kenobi from AOTC, along with the previously seen Jedi Luke from Toy Fair.

Wednesday, February 26, 2003 | Matt Colman



Clone Wars Comics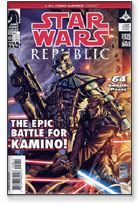 The saga of the Clone Wars will soon be coming to novels, toys and television, but it's comic books that are the first on the scene with dramatic depictions of the struggle that tore apart the galaxy. Click inside for details on 2 comics hitting stands this week.

Wednesday, February 26, 2003 | Brad Soldato




Sponsor News: KEBco Toys
KEBco Toys has added 15 new Saga 2003 figures to their Pre-Order section. Included are: Han Solo Hoth Rescue, Chewbacca Mynock Hunt, Yoda & Chian, Ashla & Jempa, Darth Vader Throne Room Duel, Snowtrooper The Battle of the Hoth, Padme Amidala Wedding Dress, Wat Tambor, Coleman Trebor and more.

Wednesday, February 26, 2003 | Chris Berry




Sponsor News: K and C Collectibles
The following items can be pre-ordered this week at K & C Collectibles. These items will not be offered after the deadline has passed. Read through for what is new.

Monday, February 24, 2003 | Chris Berry




Site News
Our Saga 3 Pack contest ends tommorrow. Entering is easy, for all the details click here.

JediDefender has many great forum members, stop by with your questions and input. We look forward to hearing from you!

Sunday, February 23, 2003 | Chris Berry




Sponsor News: Brian's Toys Newsletter
Brian's Toys has just posted their latest newsletter #191. The Saga Unleashed Darth Vader (Unmasked) and Princess Leia are in stock for $29.99 each.

Sunday, February 23, 2003 | Chris Berry



UK News: Star Wars Magazine #43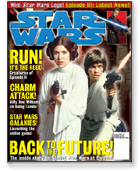 The UK Star Wars Magazine will be hitting the streets soon with articles on Billy Dee Williams, Star Wars Galaxies, and Episode III updates. The UK fan club site can be found by visiting this link.


Friday, February 21, 2003 | Chris Berry



Star Wars: Clone Wars Cartoon Announced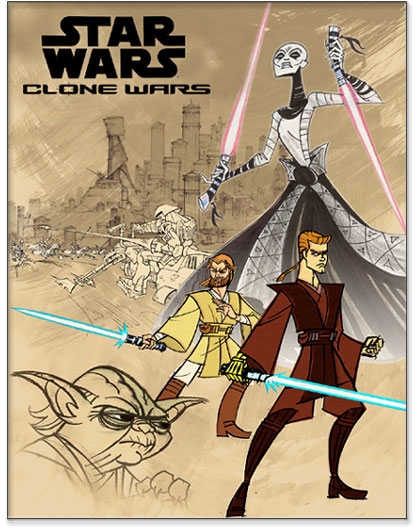 The Official Site unveiled the plans for the Clone Wars cartoon today. The Hasbro line-up from last week starts to make a little more sense with the addition of the Cartoon which will come in 3 minute segments with animation akin to Samurai Jack! Stay tuned for further developments, and check this story for more details!


Thursday, February 20, 2003 | Scott Pearson



Collection 2 Pictures: Coleman Trebor And Friends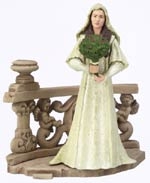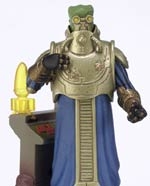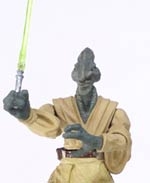 Hasbro released a trio of new pictures this morning. Padme Skywalker in her wedding gown, Wat Tambor leader of the Techno Guild and one sure to please Colemaniacs everywhere, Jedi Master Coleman Trebor!. Click on the pictures above for some larger shots! For more information on the Colemaniacs, read our previous article.


Wednesday, February 19, 2003 | Scott Pearson



Attention All Writers And Artists!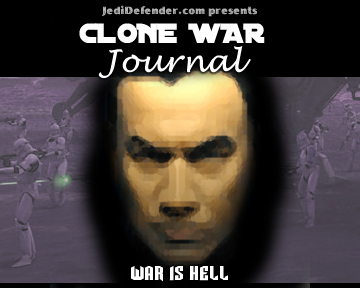 For the past month I've been working on getting clearance from JediDefender.com to host a project that has been pretty hush-hush until now. The project that I'm putting together is a monthly, illustrated story about the Clone War, told by the soldiers (on both sides) that experienced it. Interested? Click inside for details on how to join the team!

Sunday, February 16, 2003 | Brad Soldato



Hasbro Press Release



Hasbro released information today about their display at Toy Fair 2003 and about the year 2003 as a whole.

Saturday, February 15, 2003 | Chris Berry



Code 3 Star Wars Die-Cast Models



Code 3, the die-cast model company has announced today that they have obtained a Lucasfilm license and will be creating new models of Star Wars ships and vehicles. There are currently no set dates for when we should expect.

News release: Star Wars official site


Saturday, February 15, 2003 | Chris Berry




Sponsor News: Toy Fellas
Toy Fellas has their shipment of Unleashed Wave 4 including Unleashed Slave Leia and Unleashed Darth Vader with Interchangeable Heads.

Back Instock:
Unleashed Darth Maul
Unleashed Jango & Boba Fett

Saturday, February 15, 2003 | Chris Berry




Sponsor News: Brian's Toys- New Saga In Stock
Brian's Toys has posted their latest newsletter. Highlights include the latest Saga, new Master Replicas and more.

Saturday, February 15, 2003 | Chris Berry



Hasbro Unleashes Toy Fair Pics!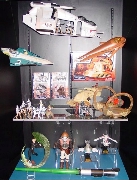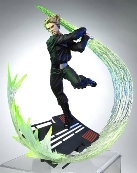 Hasbro unleashes a preview of its Toyfair display earlier today. Highlights include new vehicle decos: Jedi Starfighter in Blue, A Gunship with Black Trim, A Trade Federation Episode I Tank and the new Hailfire Droid Tank and Geonosian Fighter! New Figures include some new articulated Clone Troopers (White and Yellow!) and a General Yoda. Also shown is Luke Skywalker Unleashed Preview! If you look closely in the background, there are some sneak peeks of the upcoming Clone Wars packaging as well.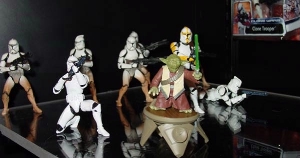 Click on through for the entire press release!

Friday, February 14, 2003 | Scott Pearson



New Darth Vader & Snowtrooper Figures!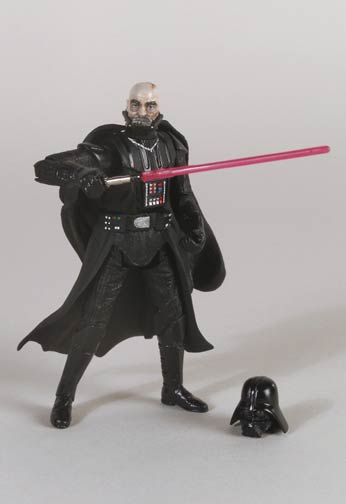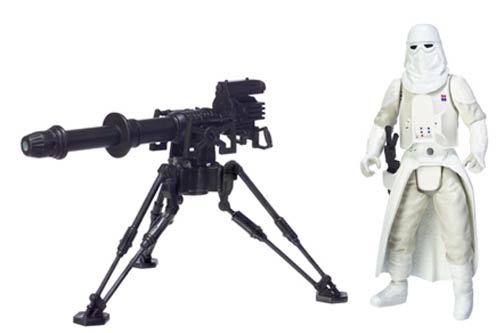 Hasbro has shown us some Valentine's Day love by finally unveiling their new versions of Darth Vader and the Snowtrooper, though the highly anticipated Jedi Luke is curiously absent. Vader is from ROTJ and comes with a removable helmet and "lightsaber throwing action", and the Snowtrooper has his trusty firing tri-pod cannon. You can check out the full story here, where you'll also learn that we can expect to soon see Hasbro's Toy Fair preview as well as an announcement of some new Collection 2 characters next week!

Friday, February 14, 2003 | Matt Colman



Defender Wish Lists: Episode I: The Phantom Menace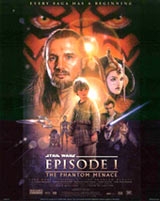 A new feature on Jedi Defender is the Defender Wish Lists. You send your Wish List for 10 of your most wanted 3 3/4" Figures to me, be it new figures, resculpts or even re-releases and I'll tally the votes. After two weeks of list taking I'll publish the results and we will move on to the next movie. Starting off the cycle is the "first" movie in the Saga, The Phantom Menace. If you need help coming up with names check out the Official Sites Databank: Episode I. Entries will be taken by e-mail: spearson@jedidefender.com or you can post on our Forums !!! Have fun and thanks for sending in your lists (remember to limit it to ten)!


Friday, February 14, 2003 | Scott Pearson



The Imperial Shuttle Has Landed!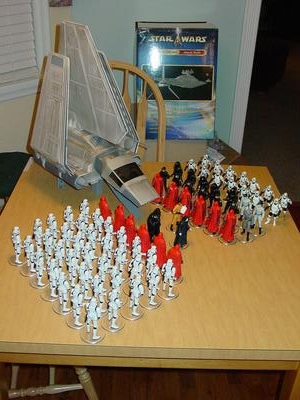 Having come home to a rather large box waiting for me in my living room last night, I knew that my delivery from FAO had finally come and the wait for an Imperial Shuttle was over. Be on the look out for your local friendly UPS man with your box.


Also note that fellow JediDefender Matt picked up his Shuttle from the Los Angeles FAO Store yesterday where he was #2 on the waiting list. A call into your local store may be a good idea because they seem to be arriving there as well!

Look inside for many more pics!

Tuesday, February 11, 2003 | Scott Pearson



Official Site Update On Upcoming "Rehashed" Figures
As an addendum to Hasbro's earlier announcement of their checklist with the first 27 figures in the 2003 line, The Official Star Wars site has posted an update regarding the five figures that will be re-released from various previous lines. These figures will include the Freeze Frame Leia, Flashback C-3PO, Commtech Han Solo, POTJ Darth Maul from MOTDS set, and the Kamino Escape Jango Fett from Saga (huh?). As an added bonus (and an effort to make some of us re-buy these), Hasbro will be including new bases with each of these figures on their new Saga cards. I'd guess that these figure rehashes will likely become a continuing trend. Click on through to the full story at The Official Site.

Monday, February 10, 2003 | Matt Colman



Cantina Alien of the Week: Reegesk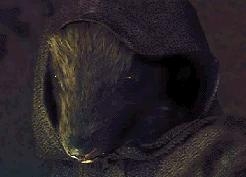 Reegesk is a Ranat and looks similar to the already released Kabe. In fact the creature shop may have just thrown on a Jawa cloak on the Kabe outfit. Reegesk is a thief and trades his stolen goods with the Jawas of Mos Eisley. Reegesk also made an appearance in the Holiday Special (but don't go looking for him

)


Monday, February 10, 2003 | Scott Pearson



Hasbro Update: Figure Numbering & 2003 Checklist
Hasbro has updated their Republic News to explain their revised figure numbering system for the new year, including announcing their figure checklist for figures numbered 1 - 27 in the 2003 line. In this list, Hasbro discloses that several figures that we've just recently heard mention of on various lists around the net, will simply be previously released figures placed on the new Saga cards for re-release (Maul, Leia, Han, C-3PO).

Monday, February 10, 2003 | Matt Colman




Sponsor News: K and C Collectibles
K and C Collectibles has received most of the new Star Wars action figures, a few including the SP-4 & JN-66, Padme Amidala (Droid Factory Chase), and Tusken Raider (Tatooine Camp Ambush). For a list of everything new, click on through.

Monday, February 10, 2003 | Chris Berry




Sponsor News: Federation Toys
Federation Toys now has the FAO Shuttle in-stock for $130. Each shuttle comes with 2 action figures as an added bonus! The Trash Compactor sets are also in at $18.00 per set. Federation Toys also wants your feeback and questions. Head over to order and don't forget to mention that JediDefender.com sent you!

Monday, February 10, 2003 | Chris Berry




Sponsor News: Brian's Toys
Brian's Toys has just posted their latest newsletter #186. Read all the details for the scoop on sales and new items!

Monday, February 10, 2003 | Chris Berry



Saga Give Away


JediDefender.com is giving you a chance to win 3 brand new Star Wars Saga action figures. Read the give away page for rules and information. Good Luck!


Sunday, February 9, 2003 | Chris Berry



More EU Added To StarWars.com Databanks
Before the events of A New Hope, Han Solo and Chewbacca had countless adventures as smugglers on the run. Among the earliest chroniclers of the Star Wars Expanded Universe was Brian Daley, whose trilogy of Han Solo adventures helped fill the long years between the release of Episodes IV and V. StarWars.com has now added several elements from 'Han Solo at Star's End' and 'Han Solo's Revenge' to their databanks. Click here to check it out.

Saturday, February 8, 2003 | Brad Soldato



Lots Of Dark Horse News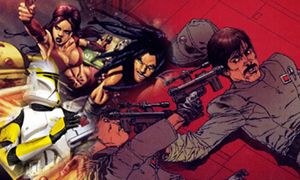 Click inside for an early look at May-release comics, details on the first Clone Wars TPB, and a brief note on the Clone Trooper Gentle Giant busts!

Friday, February 7, 2003 | Brad Soldato



Episode III Art Department



Star Wars.com has updated with a uber cool feature on the Episode III Art Department starring Iain McCaig and others. Doug Chaing, a large part of Episode I and II art, has left the SW team so it will be interesting to see what this new crop of craftsmen come up with. Head on over for more and maybe you can catch some possible spoiler images!!!


Thursday, February 6, 2003 | Scott Pearson



New Classic 12 Inch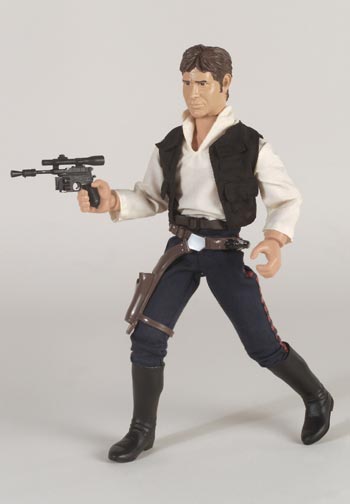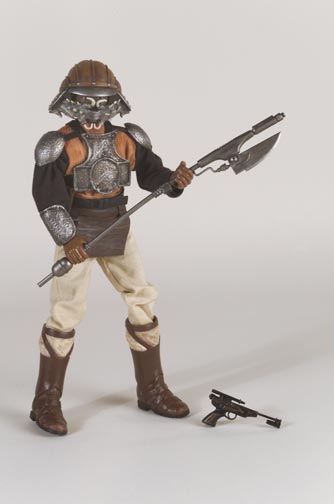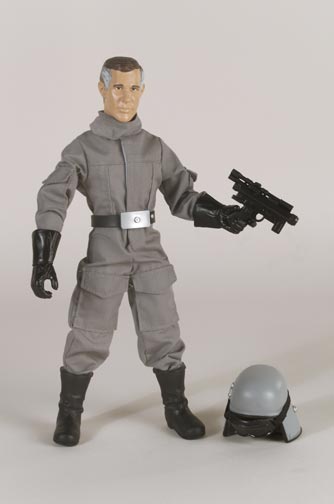 Hasbro updated today with what is the new 12 inch classic figure assortment (Wave 2). The new figure include Han Solo, Lando Calrissian as Skiff Guard, and the AT-ST Driver.

Wednesday, February 5, 2003 | Chris Berry



Update FAO Shuttle: Landing NOW!!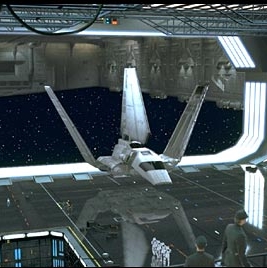 UPDATE: Loyal Reader Rod checks in with this great news:

For those of you still waiting...my card was charged on Sunday Feb 3rd. Then this morning I called and got my confirmation number and was told by the FAO employee that I should get it tomorrow (2/5) or on Thursday (2/6). Well I got on the UPS site and it shows as a schedule delivery date of TODAY! I couldn't believe it and now I have just come back in from getting huge box from a UPS delivery guy. So check your cards and keep your eyes out! FAO has finally delivered, and this is confirmed!

(2/3) The FAO Exclusive Imperial Shuttle will be arriving at your doorsteps soon if you ordered on-line! My personal Credit Card was charged today for the Shuttle price and word around the net points to a shipping date of today or tomorrow. Please send in any further developments especially from the FAO brick and mortar stores!!!


Tuesday, February 4, 2003 | Scott Pearson



Star Wars Insider #66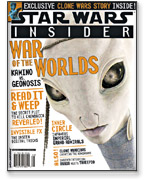 The Star Wars Insider #66 will be hitting your mailboxes soon. The magazine will be shipped to subscribers on February 14th and become available at newsstands on March 4th. Read the highlights by clicking here.


Tuesday, February 4, 2003 | Chris Berry



Our Condolences: Space Shuttle Columbia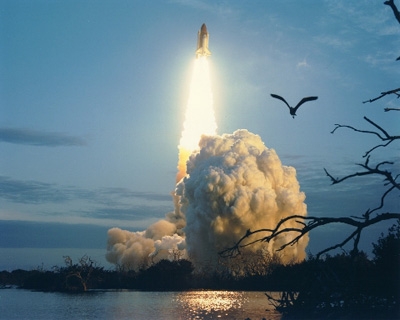 Our thoughts and prayers are with the families and all those personally touched by the Space Shuttle Columbia tragedy that occured on Saturday. NASA was a large part of many Star Wars fans lives and has touched us all in many ways. The world was dealt a tragic blow, may the 7 astronauts lost Rest in Peace and know their contributions to the conquering of the final frontier will never be forgotten!


Monday, February 3, 2003 | Scott Pearson




Sponsor News: Brian's Toys
Brian's Toys has just posted their latest newsletter #188. Read the full story for all of the newest items and lowered prices!

Sunday, February 2, 2003 | Chris Berry



&copy Copyright 2002-2021 JediDefender.com. All Rights Reserved.
Disclaimer | Privacy Policy