1
« on: September 30, 2016, 09:46 PM »
Their 1/12 Space Walls have done well and so Galactic Trading Post is expanding to other scales...
To coincide with #GoRogue Friday, they're unveiling their first 1/6 items...
1/6 Scale "Space Wall" 4 Pc Light-Up set, for $195 Pre-Order
&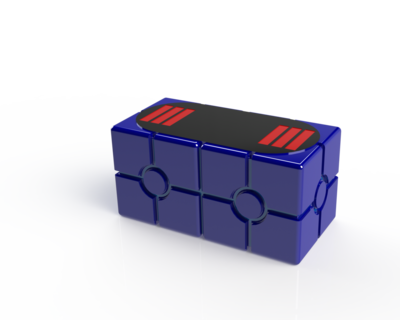 1/6 Opening Cargo Box w/Trays $55 ea or 2/$45 ea Pre-Order
Prices being what they are, you'd expect high quality. Comparatively speaking, you'll get it if they're anything like the 1/12 scale Space Walls... High quality ABS plastic, injection molded, superior detail... No resin garage kits here, which can be good but which are never the same as steel tooled molds.
Given what people pay for 1/6 scale figures, I get that quality is paramount here... The description of those space walls alone is intriguing. LED light panels and a blinking light control panel. Slick stuff it seems. I'm anxious to see these in person myself, or quality production images.