1
« on: September 29, 2011, 05:26 PM »
I love the larger vehicles (republic shuttle aside) but the MTT is a big turd and just kinda hovered for a minute. Granted the army of droids inside was pretty nifty and I'd bet they'd outfit it with maybe half of them to start things off. I'm sure if they did make one it'd follow that formula and be some kind of wonky playset and I guess that would be okay because other than the droid storage it really didn't/doesn't have much going for it.

Perhaps we'll see a few *hints* in the toon ?

Yeah, a PAC type craft could turn out well in whatever passes for the starfighter assortment these days, but it could use a boost from the 'toon to give it a lot more recognition than it has now.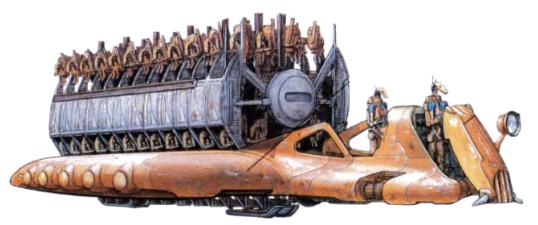 I never once noticed the things watching TPM:
Nor RotS:
They only came to my own attention when lego made this excellent set last year:
Although, I guess they also had an earlier go at it during the E1 era: