511
« on: September 30, 2003, 08:48 PM »
Here, then, are some shots of the Detention Corridor and Leia's Cell: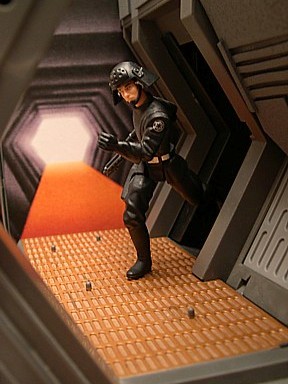 (I designed the "corridor" sticker myself as an homage to Kenner's vintage style.)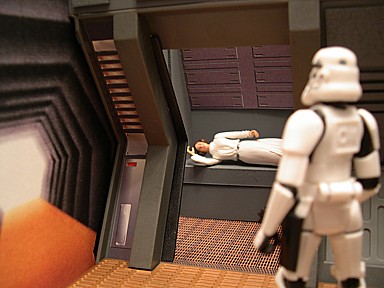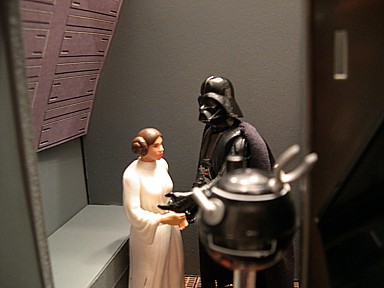 I replaced the tiny cell that came with the original playset with a more accurate room of its own. The playset itself is completely removable from the diorama itself (though it looks silly without it there.) There is also an opening behind the trash grate to allow the figures to fall through to the bottom level--I put some nice pipe details in there, but none of my pictures of it would show up very well.