16
« on: January 23, 2011, 11:15 AM »
I next decided to give Boba Fett's backpack some attention.
For this figure I always knew that I wanted to use the excellent backpack from the POTJ 300th figure Boba Fett.
Molded in solid ABS plastic, this backpack had superior detail in the casting to the softer PVC rubbery backpacks used by many Boba Fett figures. It also boasted adjustable rocket nozzels and a removable top concussion missile rocket (none of which are offered by Hasbro's latest Vintage Collection Fett)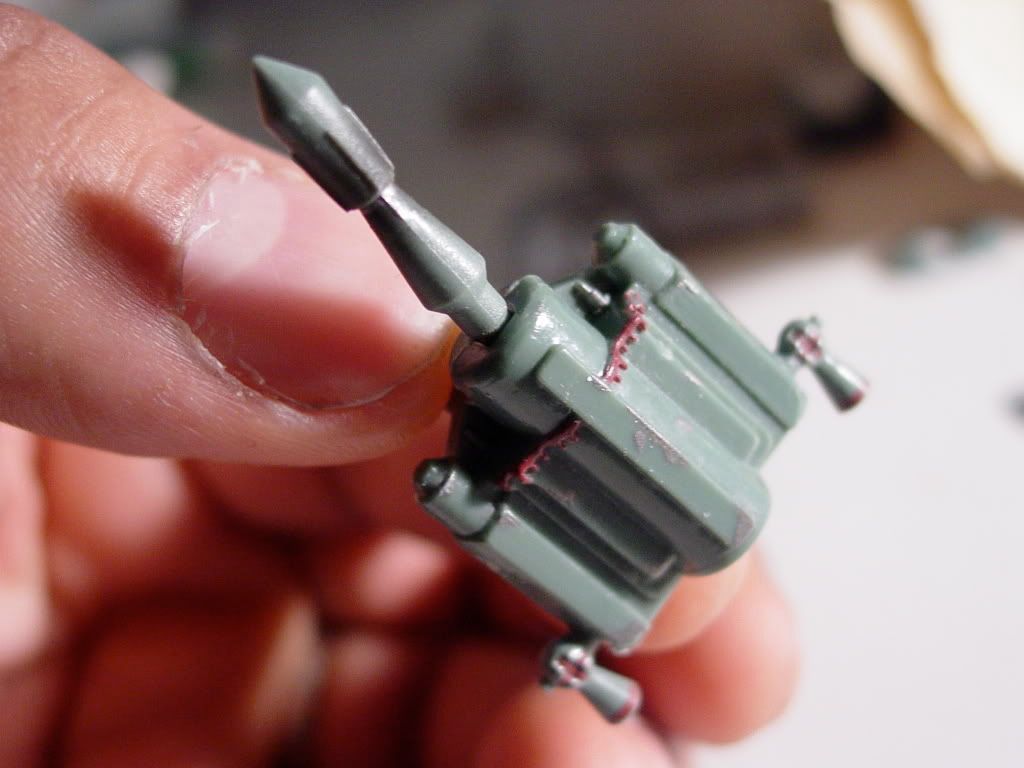 There were, however, three (3) issues with this backpack that needed to be addressed:
1)
The mounting system for the backpack is completely inconsistent with the custom figure I am creating. This system features a bulky mounting box molded to the inside of the backpack (which would create an unnatural space away from the figure's back when worn).
This backpack would have to be converted to the simpler peg mounting system utilized on today's figures.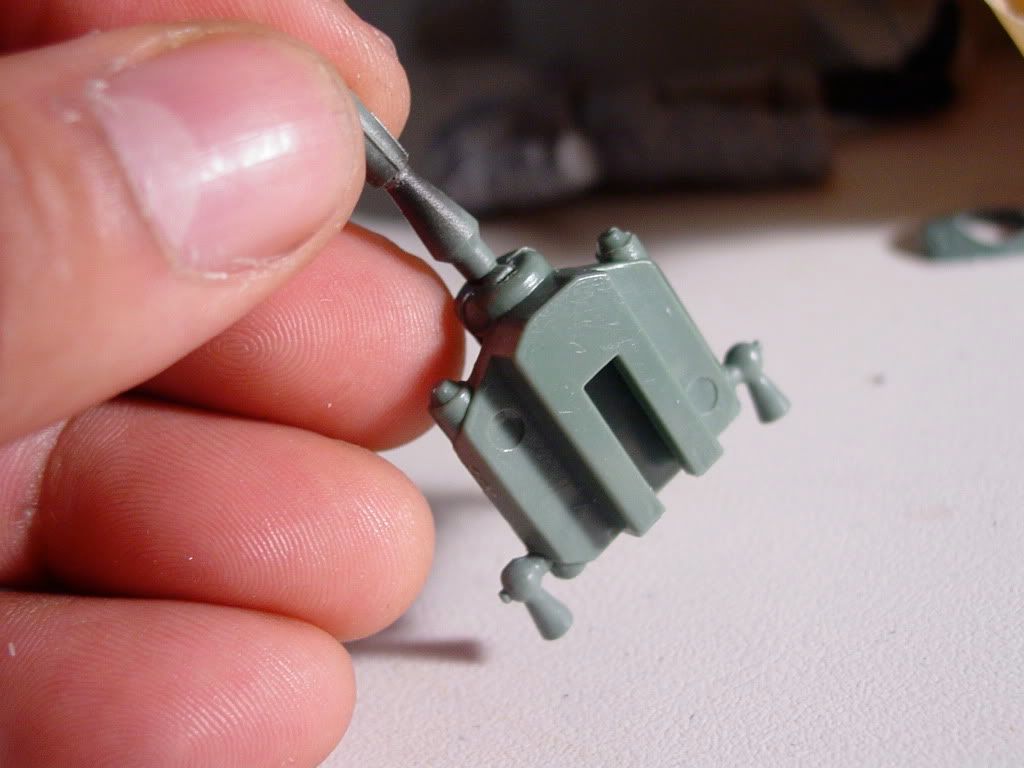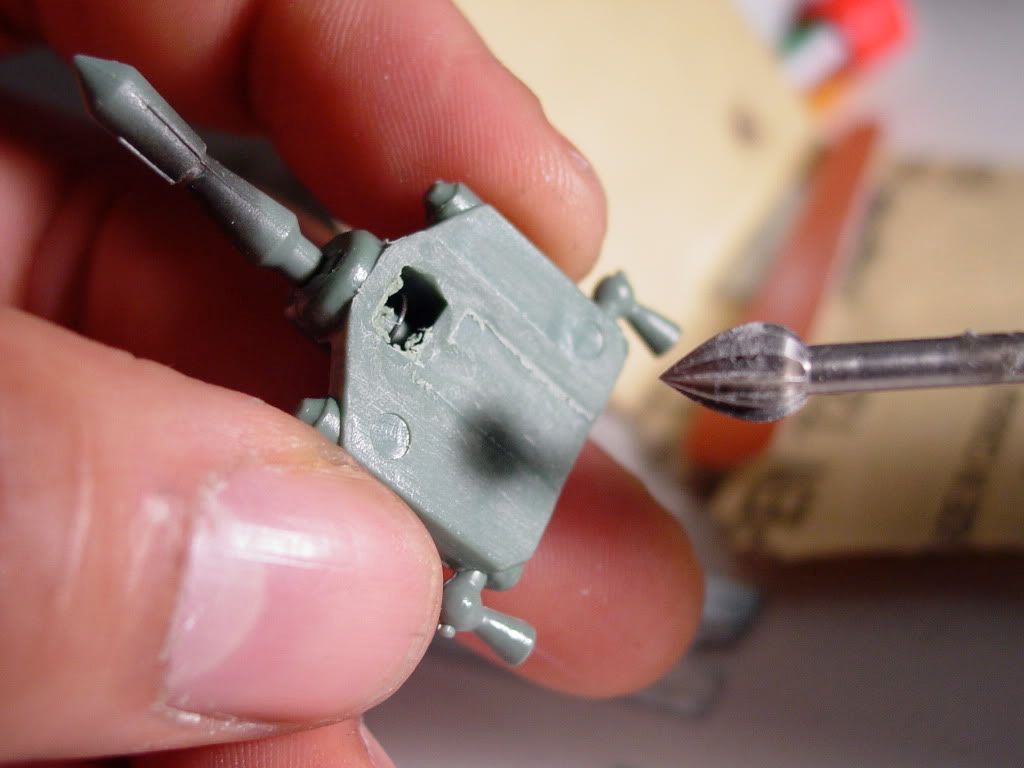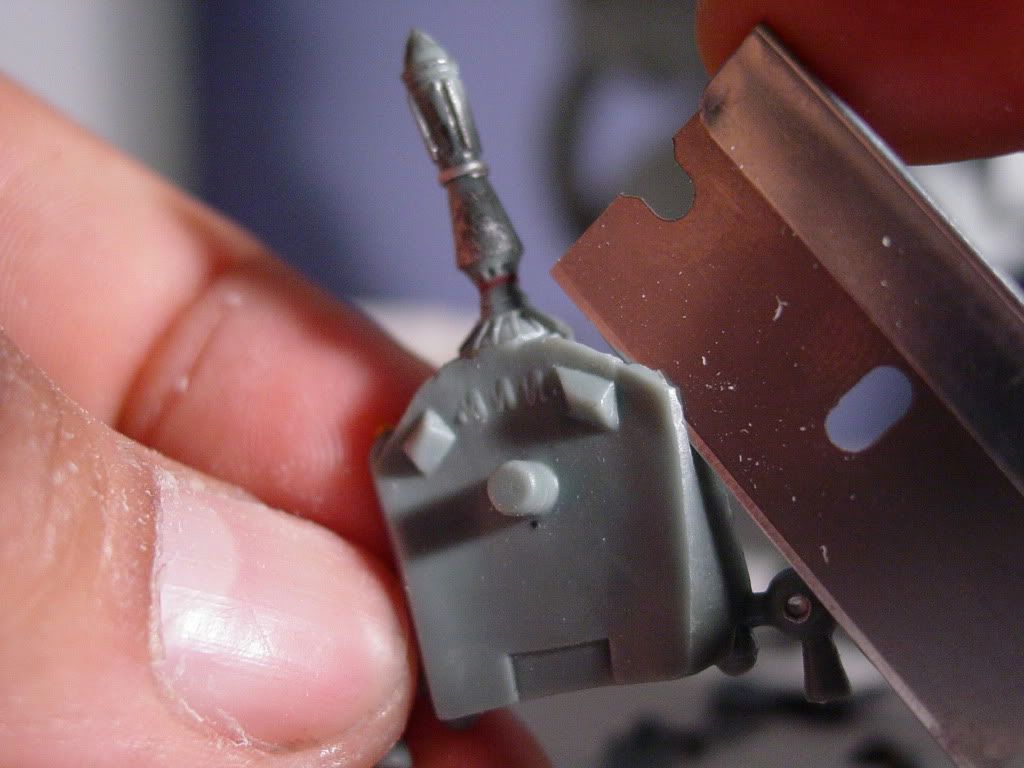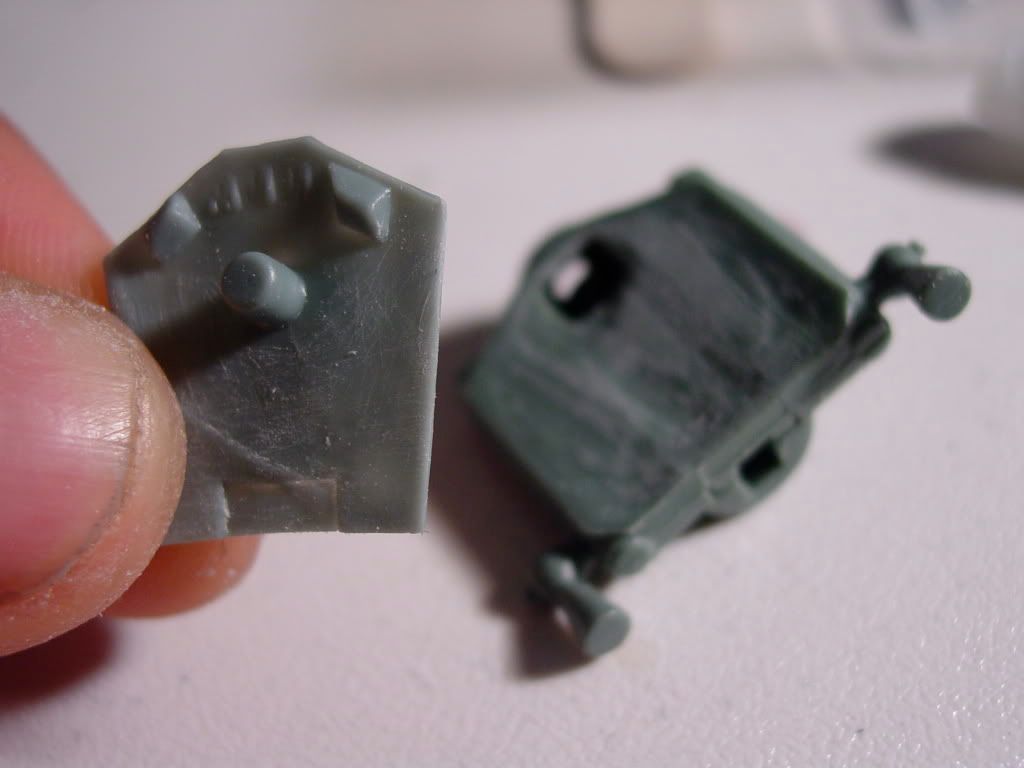 2)
The sculpted ribs around the neck base of the removable concussion missile rocket were NOT included with this backpack. They would have to be transferred over from another backpack that had them available.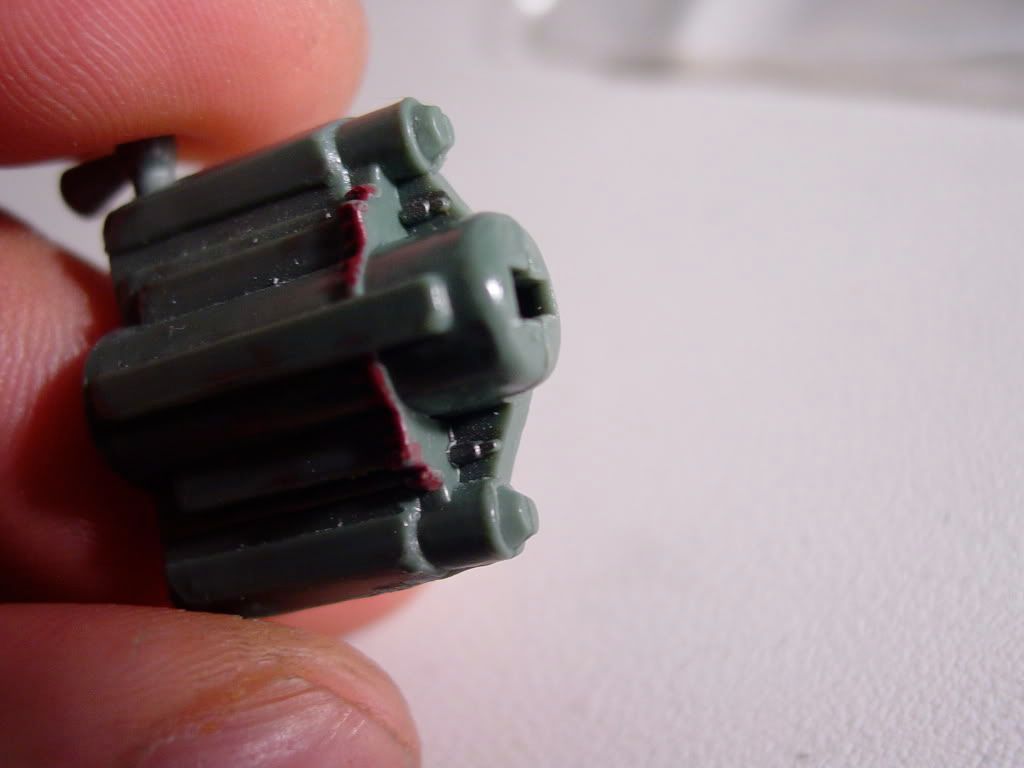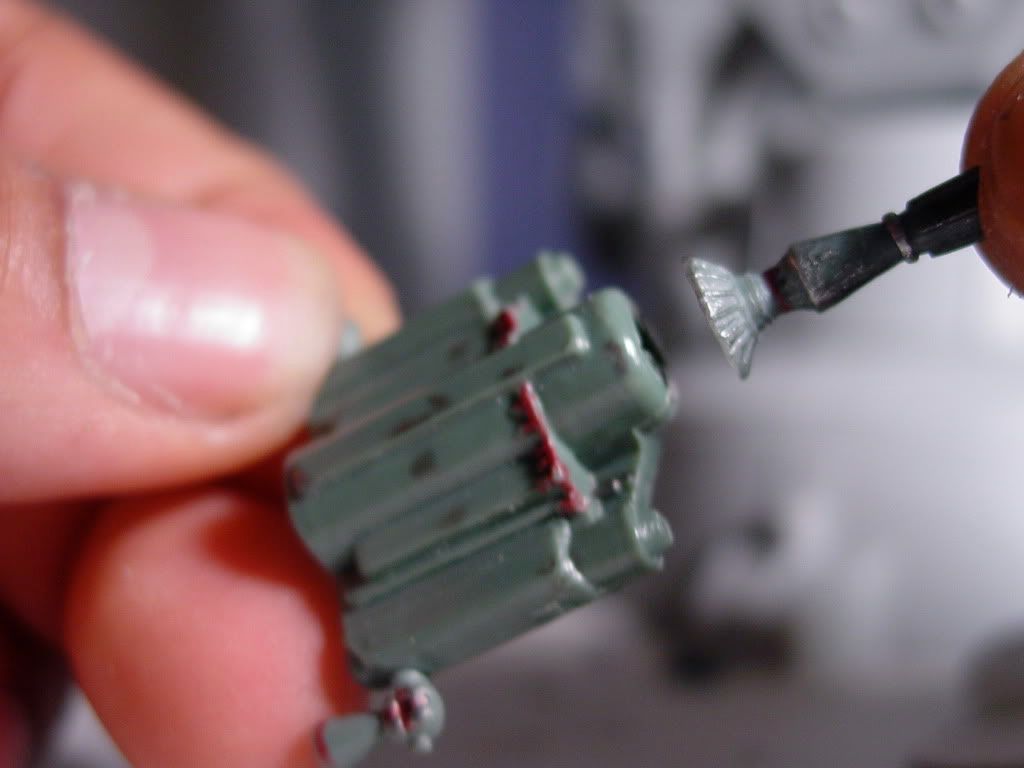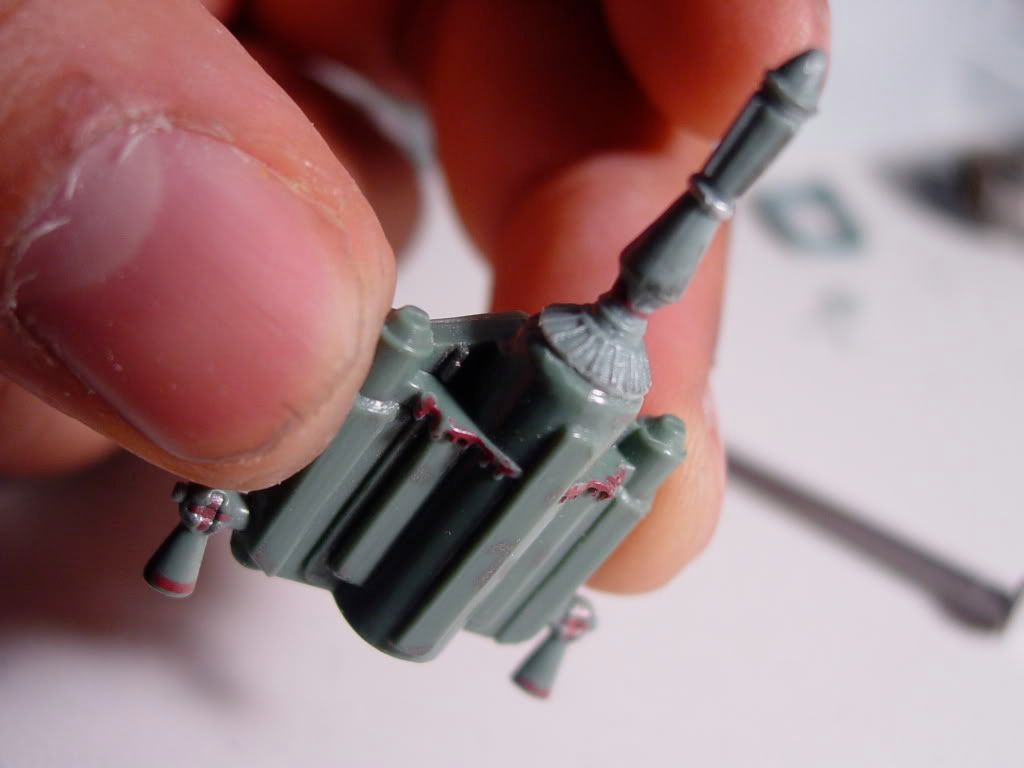 I cut off the rubbery (non-removable) concussion missile rocket, and drilled a new hole into the ribbed neck to accommodate the removable POTJ 300th figure Boba Fett concussion rocket.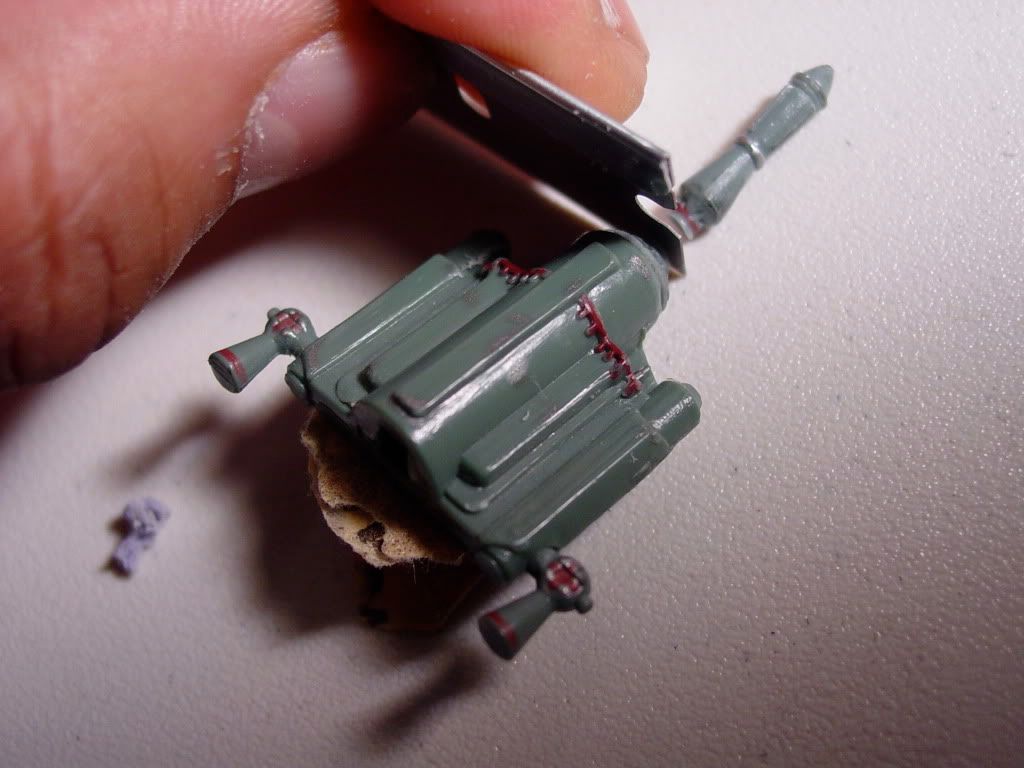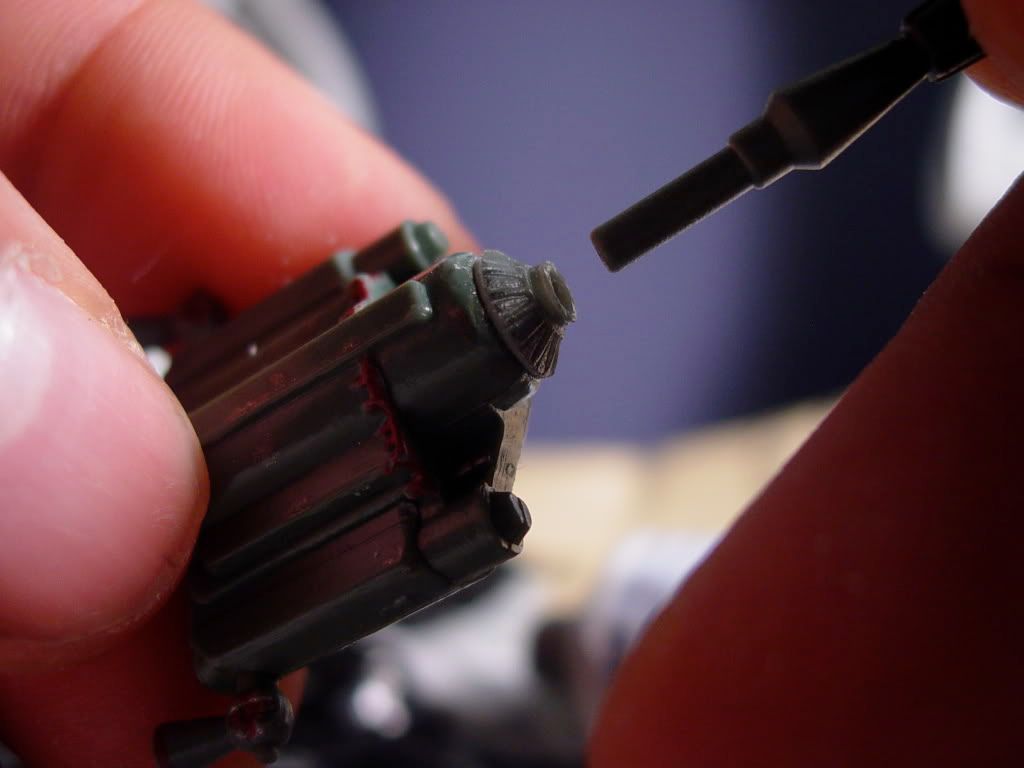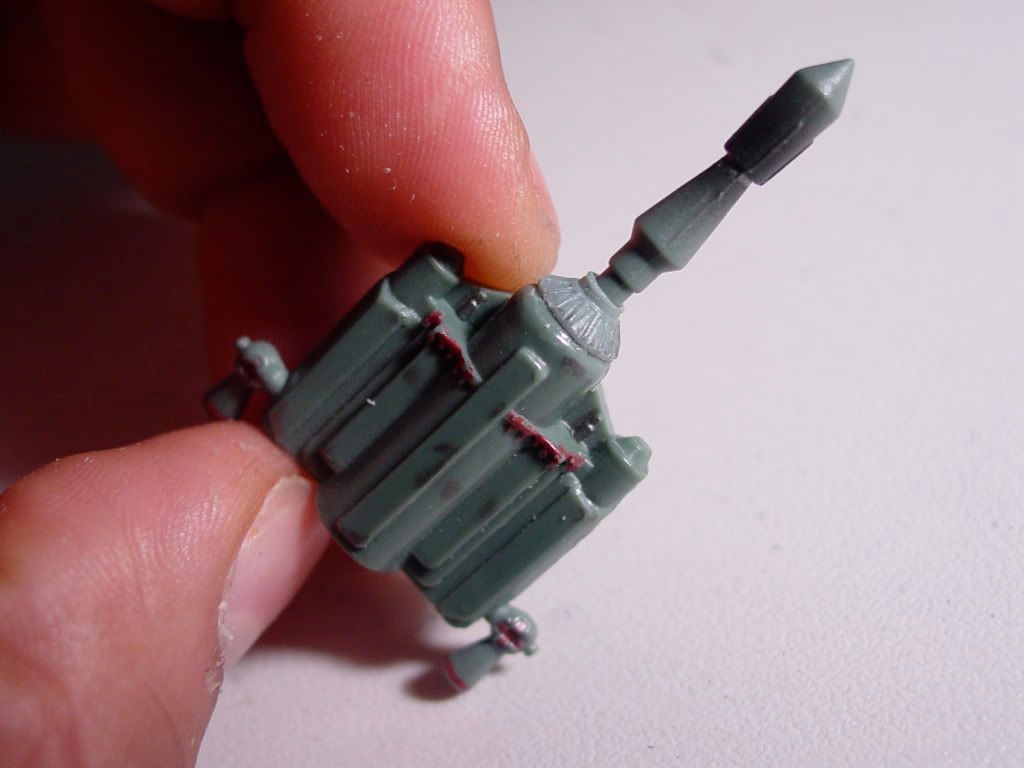 3)
The adjustable rocket nozzels at the bottom of the backpack would have to be drilled open.