16
« on: October 25, 2006, 02:09 PM »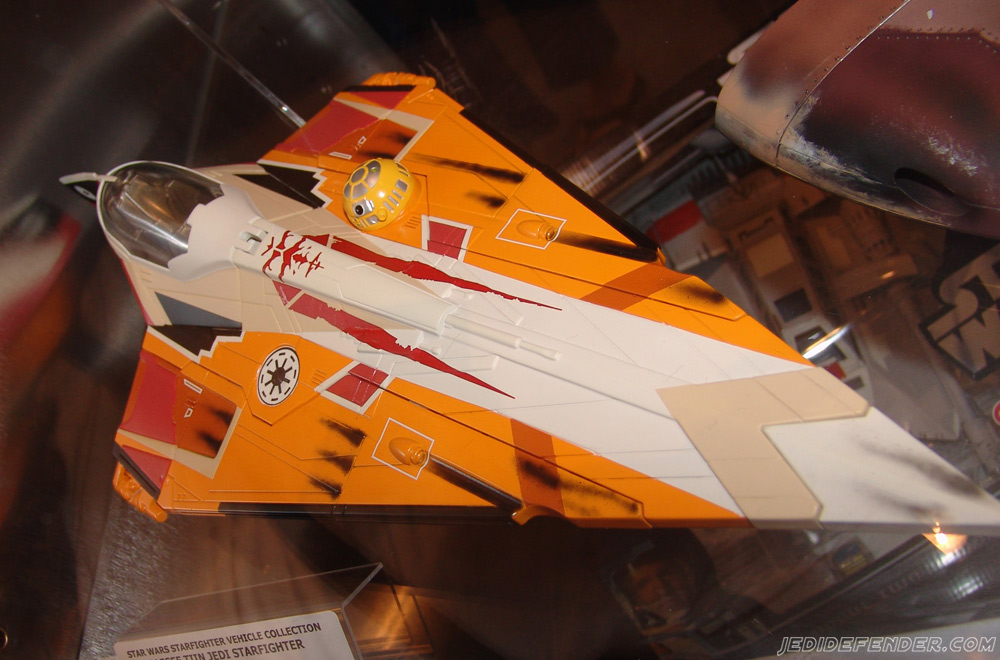 Clicky for big shiny pictures
It doesn't look half bad I guess (and it's better than the recent Kit Fistomobile), but I'm undecided and unenthused. I don't love it, and I just don't hate it either.
There's enough "real" Jedi Starfighter paint variants Hasbro could do, that I'm not interested in dorky-looking made-up ones. What they should have done was
Saesee's green Eta-2 from season III of the Toon
(it
is
different from Anakin's green Eta-2
released earlier
). Although odds are good that this will appear in the Clone Wars subline sooner or later.