5866
« on: January 11, 2009, 03:20 PM »
Those paying attention will note that I've got a few customs in my collection. Interested in hearing what people think about these. Several are converted Barbies, which I have mixed feelings about including in my SW stuff, but I like the way they fit in with the others and frankly, they're a little more flattering than the female figs Hasbro churns out.
First up is is A'sharad Hett looking a little menacing:
Next is the first of my female customs - a Rebel Tech from Hapes:
This quickly led to the idea of upgrading Slave Leia. I made a second version with a clearance Barbie and a spare FAO Leia/R2 I picked up for $5: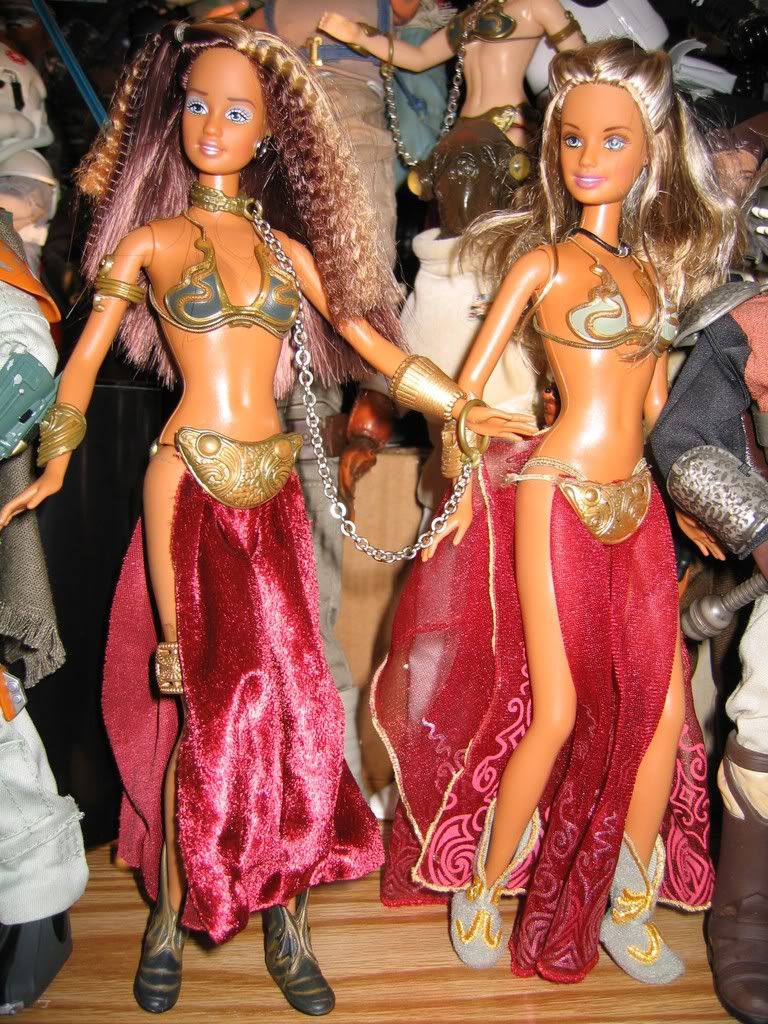 Last, but not least is a custom Jedi that started out as formal dressed Aayla Secura. I had the robes from a spare POTF2 Obi-Wan, but never got around to figuring out a good way to make her tendrils. I put her together as is and decided she'd make a nice Chiss Jedi instead:
I think that's about all I can squeeze into one shelf. Let me know if you love it or hate it!