9571
« on: September 28, 2004, 11:19 PM »
Picked up a Slave 1 tonight at Target ($29.99)!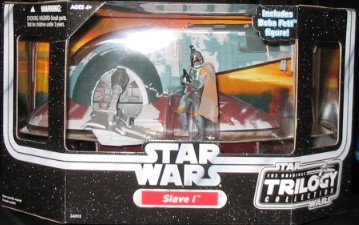 Indeed, from all the ones they had, Fett was missing his sidearm and rocket (just an empty holster and peghole for the rocket).
It seems to be a wide-spread cheap out on Hasbro's part as they are ALL coming in with missing parts...
Jeff