51
« Last post by JediJman on August 23, 2016, 09:25 PM »
So they're thick enough and stable enough to stand on their own?

Yes and no. They are pretty thick (about half an inch) and they stand up fine on their own, but without a backing or support, a little push will also easily knock them over. They are one sided anyway, so you could either stack them up against a wall for support or double stack them to look like a finished wall from both sides. If I don't have them up against a wall, I'll probably have some kind of paper weight to make sure they're a little more stable. Here are a few quick unboxing pics...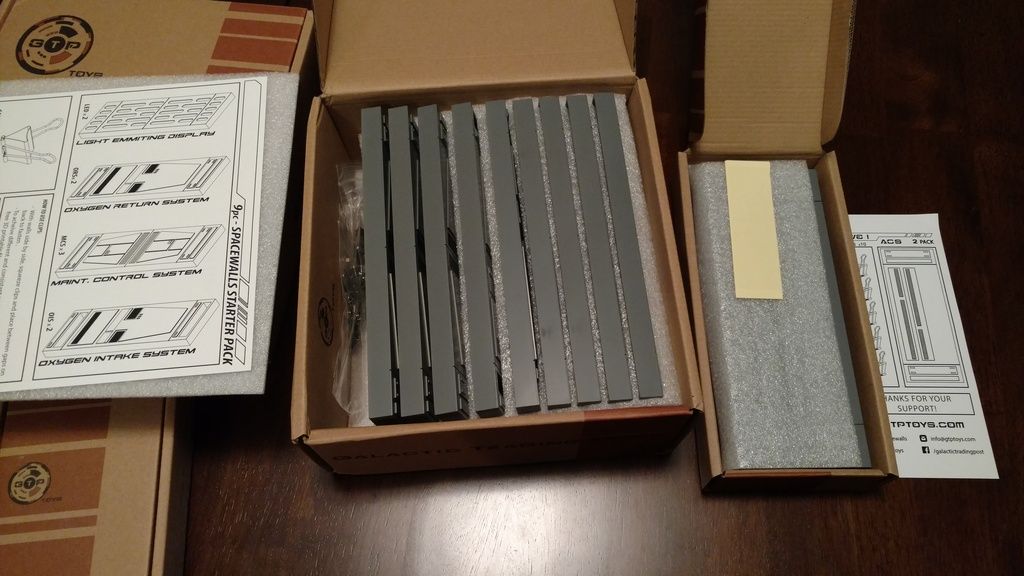 Great packing job, so they came in really minty shape and they feel super sturdy and thick. I put an LED flashlight behind the light-wall and it looks pretty cool if you can work that into your display. The walls are a bit high for the 4" stuff standing by themselves, but that's probably the size you'd want for display shelves anyway. The clip on pieces work really well and you get far more than you actually need. They do not connect at a 90 degree angle, which is my only disappointment so far. I'm guessing we'll see adapters for different configurations and stability in the near future.