1
« on: January 25, 2007, 05:02 PM »
I finally completed the "re-organization" of my collection. It's a growing collection b/c of all the great figures Hasbro is releasing these days (has their been a better time to be a SW toy fan?)
I bought the shelves from Lowes/Home Depot. I still have room to add more shelves to my wall if necesary.
Enjoy! (Don't mind my Longhorn items.

)
One wall holds my OT collection, less the cornor shelf displaying the Skywalker wedding and Custom Longhorn Clone Trooper.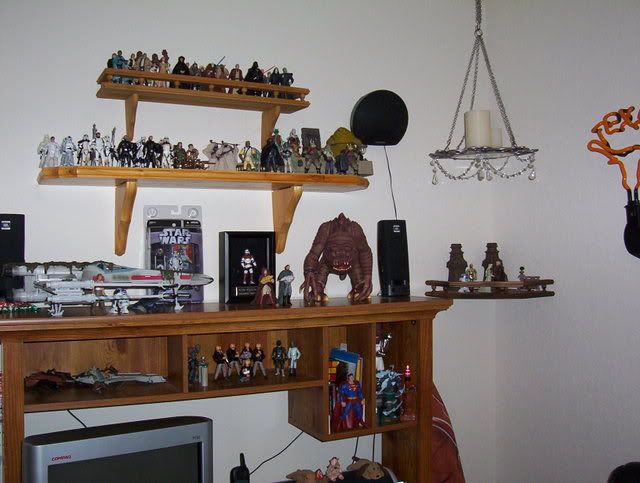 My small, but soon-to-grow Cantina scene. I'm hoping to add a Puklight to give the proper lighting, since the alcove is dark when the room is lit.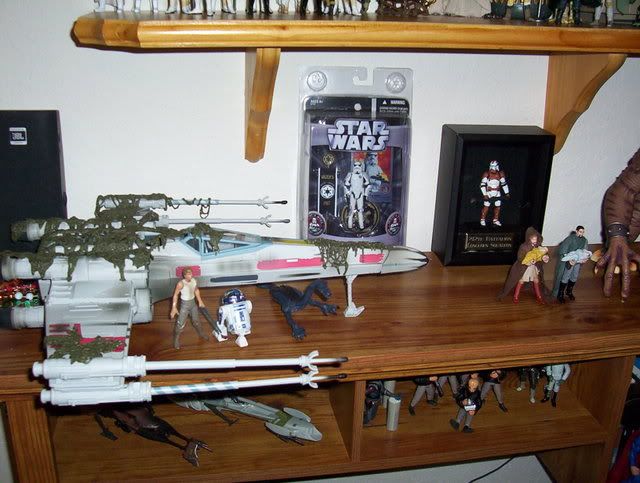 Jabba The Hut is from the Vintage line and my childhood!
The Skywalker wedding from AOTC (my wife's idea).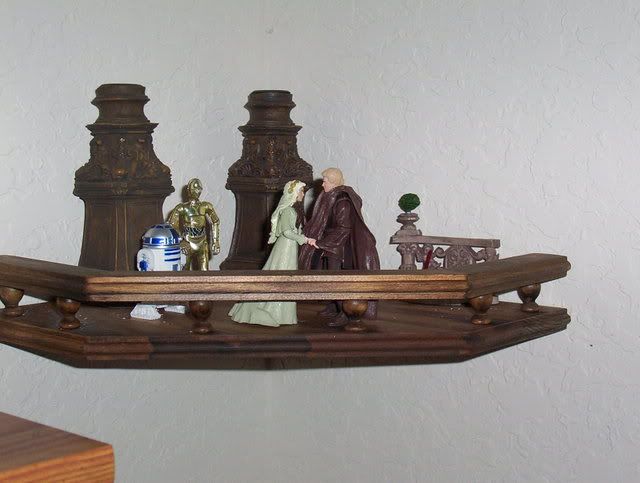 My other wall is dedicated to the PT.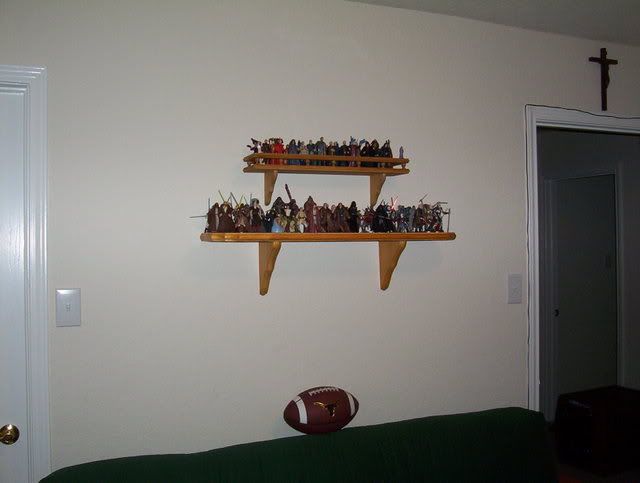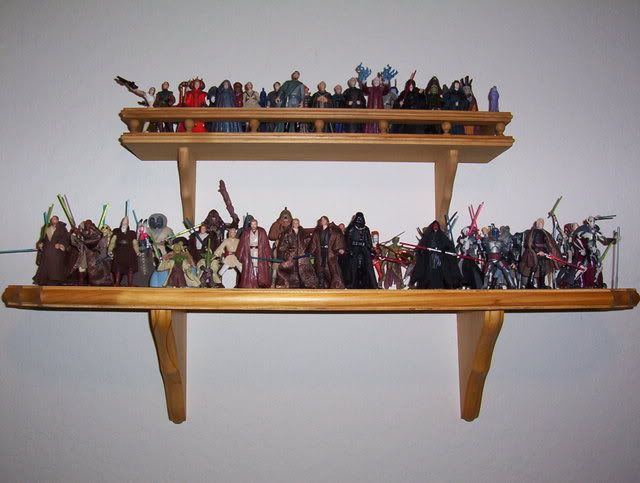 My Padme collection (missing 2 Padme figures still).
The third wall holds 5 of my 6 vehicles, and the bookcase holds my Clones and SW novels.