1
« on: December 23, 2008, 02:38 PM »
Hola and Happy New Year! For my next custom, first for 2009, I present my second Vos in my "Evolutions" set - Qunlan Vos as part of Dooku's Acolytes.
I created two new head sculpts for this guy...the first is before order 66 when he dwelled in the shadows of Coruscant's underworld..the second, post 66 when he held his son for the first time..this one has a much more gentle, humbled look about him.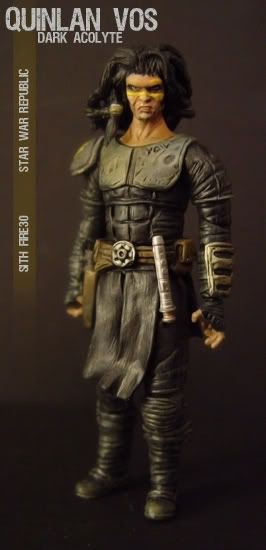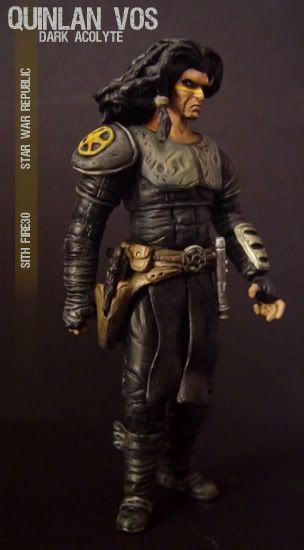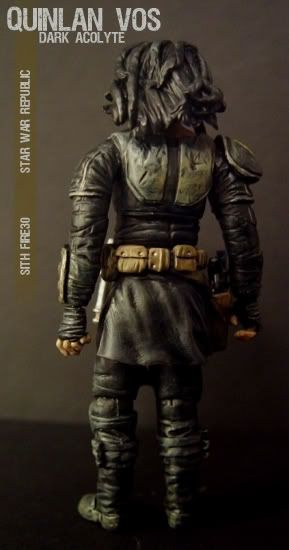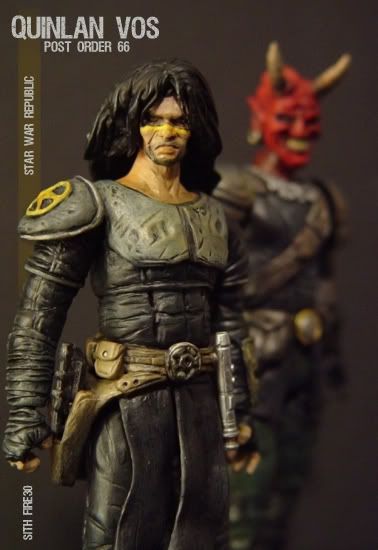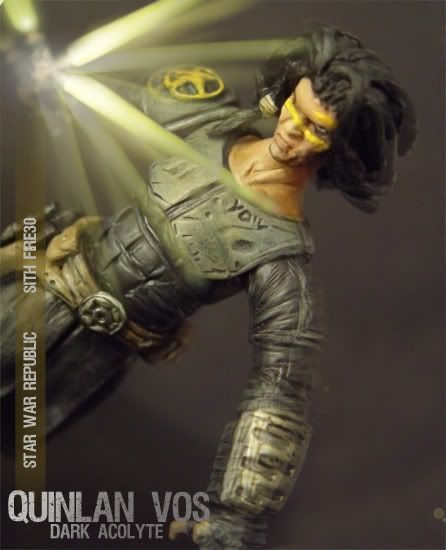 Hope you enjoy the pics! Next up for Vos will be an order 66 battle damaged version...then finally a Jedi version in his robes. Also hope to work on his teacher - Jedi Master Tholme and a couple additional versions of Aayla Secura.
Comments and suggestions are of course welcome always - thanks for your interst! I definately appreciate it!
Next up, this hand gets no respect...but that's all about to change I suspect....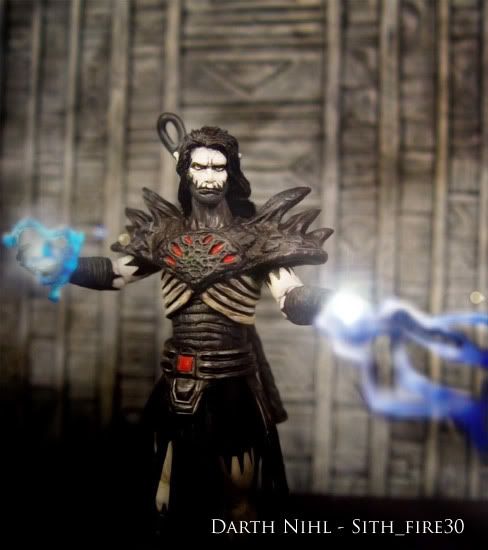 sith_fire30
**********************************************************
Next up is my finished Mandalorian Neo Crusader, Dr. Demagol from Knights Of The Old Republic. For those that are unfamiliar with this EU character you can check out this link for
Dr. Demagol
.
I am currenytly working on a small diorama of his lab as featured in the Flashpoint part 3 series #10 - which includes a restraining table, machinery and two Mandalorian Guards.
He is completely articulated in the upper body but static below the waist - why would he need to be articulated...he's a scientist, not a warrior. I'm starting to understand why articulation just isn't always the best thing is some instances. Enjoy the pics...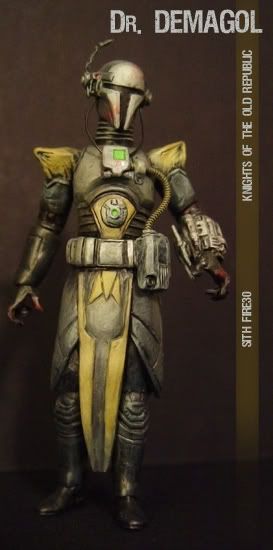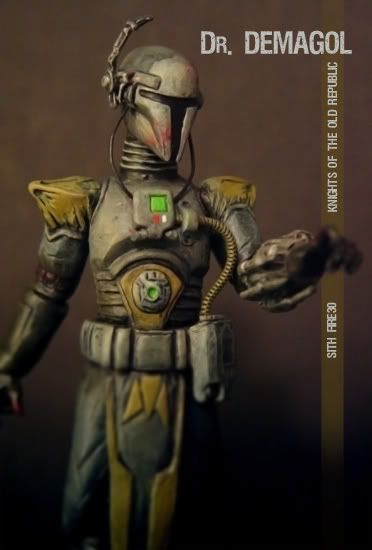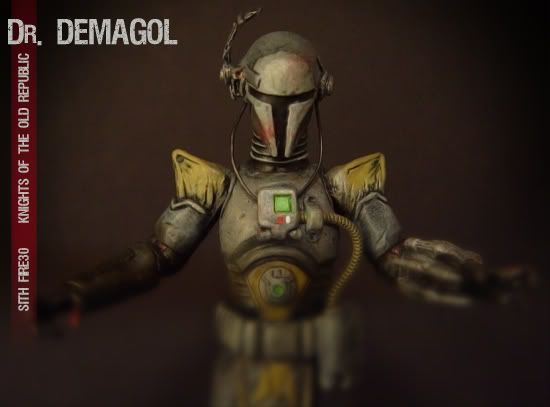 Next up - Another visit from a familiar friend - this time sporting a new outfit and a new look...
sith_fire30
****************************************************
Happy Holidays!
Hey guys! Sorry for taking so long after the teaser post to get a final piece up -
Thought I would start out with Mara Jade - This custom depicts Mara as she appears in The Emperor's Hand series as well as Heir to the Empire.
She's in scale to all Hasbro series figures...at least very close to most. She's articulated in all the basic spots - it's a bit tricky to super articulate a female character...and now understand McFarlane's meaning when speaking about sacrificing the sculpt for the action...I stayed true to the sculpt this time around. Still she has plenty of motion to make her a valid action figure - not that it makes that much of a huge deal to me..remember the toy biz articulated females...eeeeekkkk.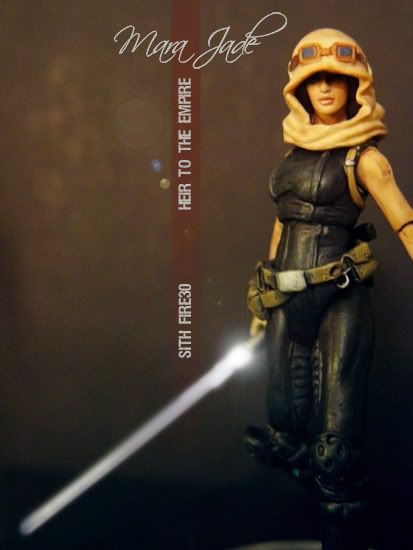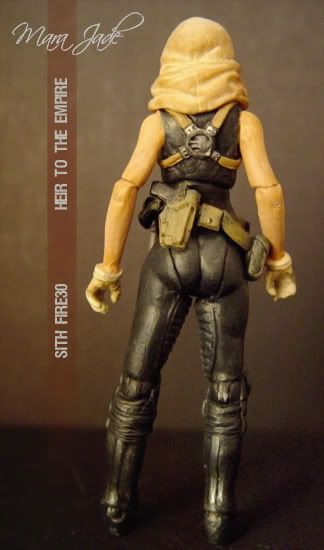 Now the light sabre in the hilt may not be accurate - I had to find one for placement. The hood was taken directly from the Hasbro Comic version and repainted - may go back and make one of my own but thought this was effective.
Hope you enjoy! Happy Holidays!
Dr. Demagol will be making a house call next

sith_fire30