1
« on: February 12, 2008, 11:38 AM »
Hi,
I recently finished up some resin ships to add to my fleet and thought I'd share them with y'all. This fleet is my reimagined Eastern Alliance fleet as inspired from the Battlestar Prometheus fan fic
Battlestar Prometheus
.
You'll notice the guns on the Alliance ships are bigger and maybe there aren't as many as on a Colonial ship. I heard and liked the theory that this is due to the lower tech of the Alliance and that they make up for it with bigger guns. Their carrier also supports more fighters than a typical battlestar since their fighters are also of lower quality. Once again, it's the "quantity vs. quality" argument.
Here's a couple group shots: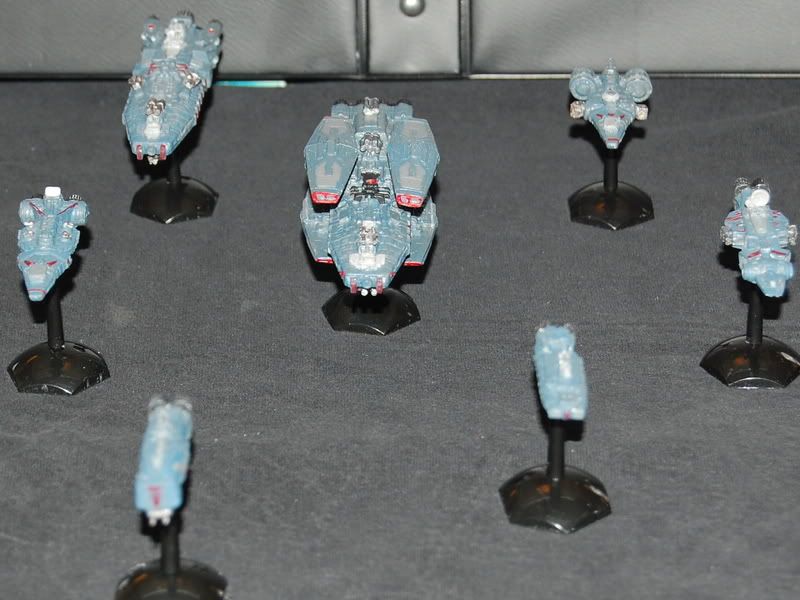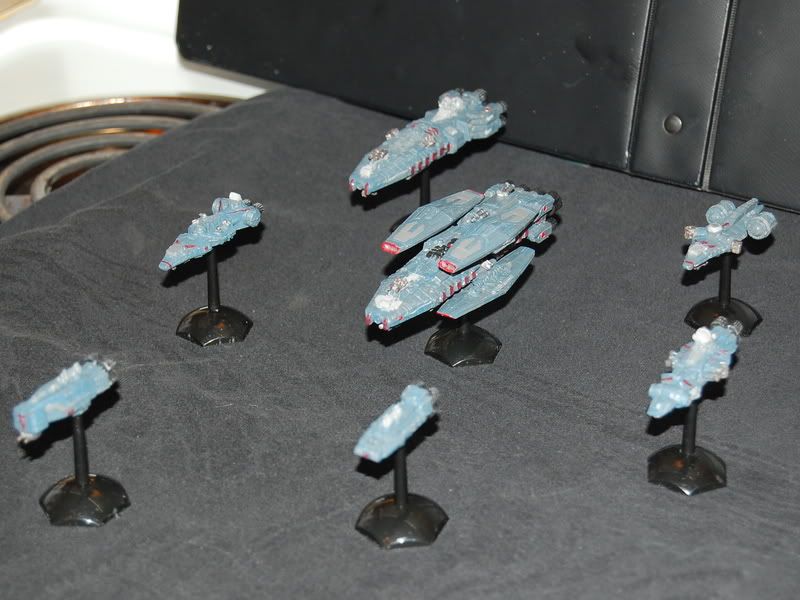 And here's one with this group facing off against a Colonial group: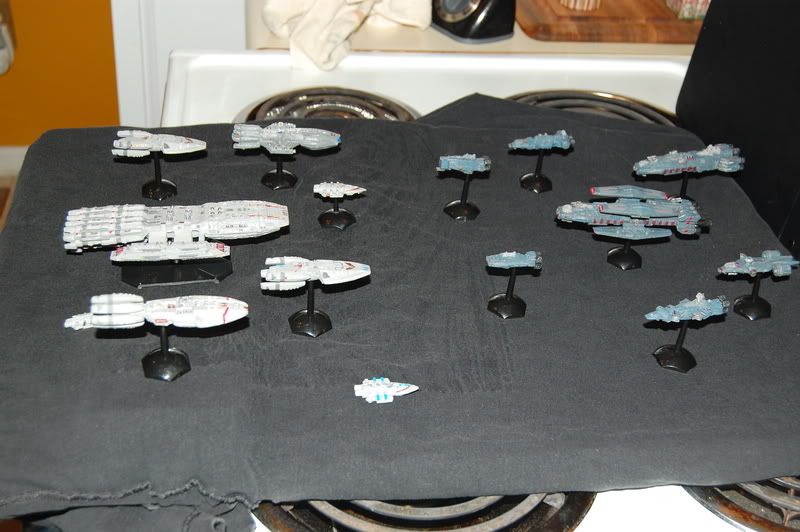 Here's a few shots of the other ships. The rest of the pictures can be seen here:
http://s60.photobucket.com/albums/h20/Jedispyke/Alliance%20ships/
Carrier:
Heavy Dreadnaught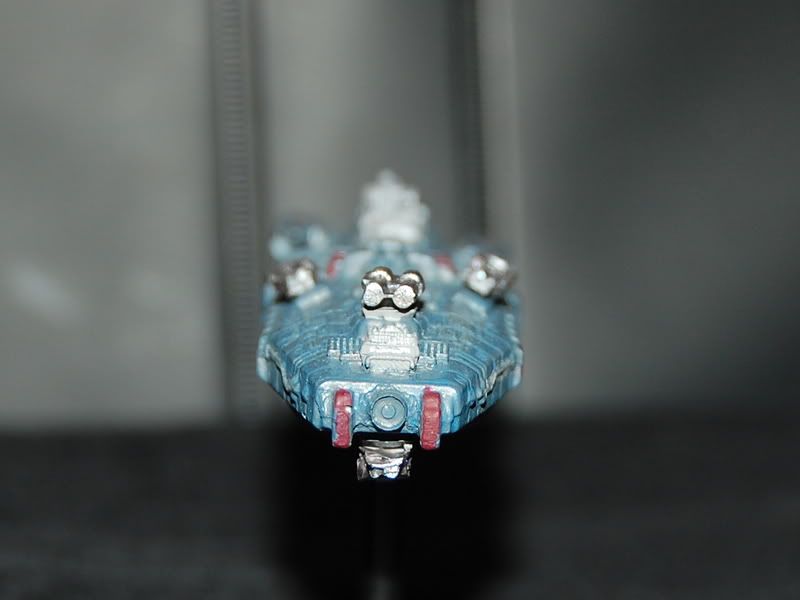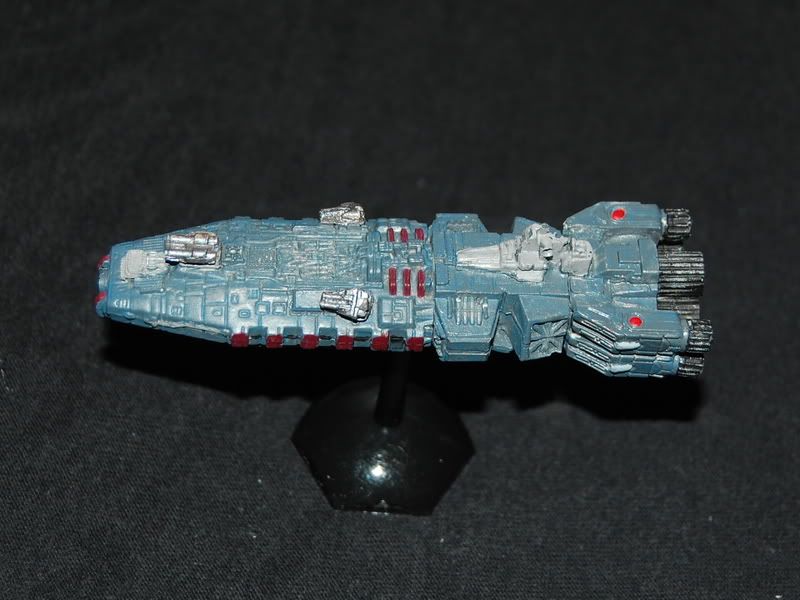 Cruisers (Missle and standard) Note: The 4 guns on top of the standard cruiser are Ravenstar guns I added. The ship had rounded domes there before. The missle pods are some of Novastar's, but wern't originally on there)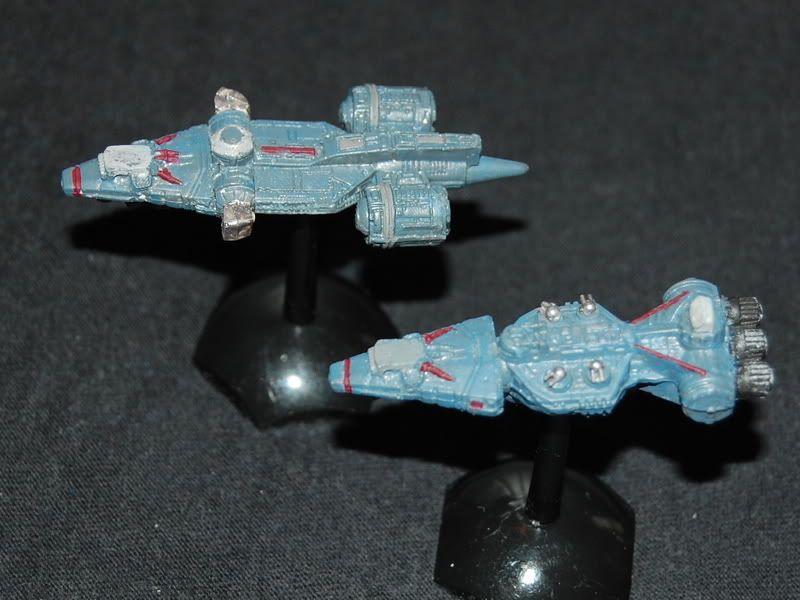 Fast attack ship (middle) and escort destroyers:
So what do you think?
Spyke