466
« on: February 25, 2004, 06:01 AM »
Here's the tractor beam control tower, which sits behind and slightly above the chasm doorways: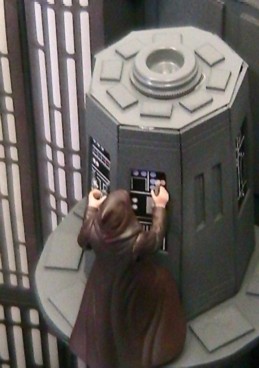 I used parts from an R2 cutting-arm and Jango's blasters to make the controls "grip-able" for Obi-Wan. The whole thing is built form scratch, with a film canister on top for detail.
I also put together a bridge to span the chasm: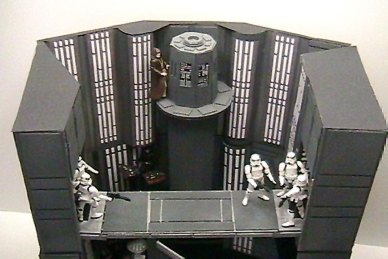 It slides easily over the pegs of the anniversary Luke/Leia footbase, and locks into place very solidly, almost as if Hasbro designed it that way to help me out. I added silver paint details to better match the platforms.