481
« on: August 17, 2003, 06:55 PM »
Finally, here are some pictures of how the two rooms fit together, and the overall "footprint" of the diorama: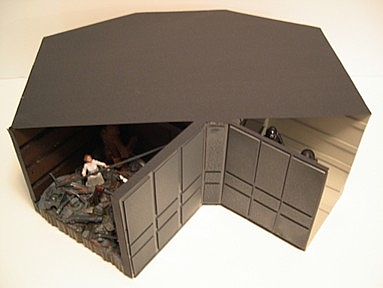 On the outer walls I used more foamies to create the "armored" look, here's a detail of the outside walls: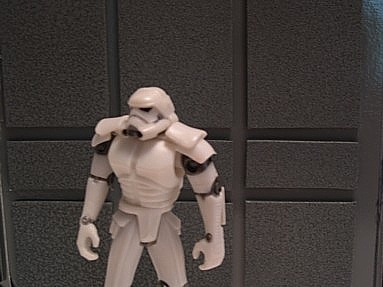 All that dead space in the back came in handy to house the blast chamber's core tube. As the levels get higher they will carve deeper and deeper into the structure, hopefully keeping all the rooms accessible.
Thanks go out to JD's main man Chris, for hosting my pics!