1
« on: July 30, 2006, 01:50 PM »
Well, I thought that I would give some custom clones a try finally. I'm amazed that I've come this far without attempting any. I neededd some specialty clones for my Republic Intelligence photonovel (
Chapter 1
,
Chapter 2
)
This first clone will be either an infiltration specialist or be used as a Null Arc. I wanted the armor to have a less bulky and more sleeker look to it.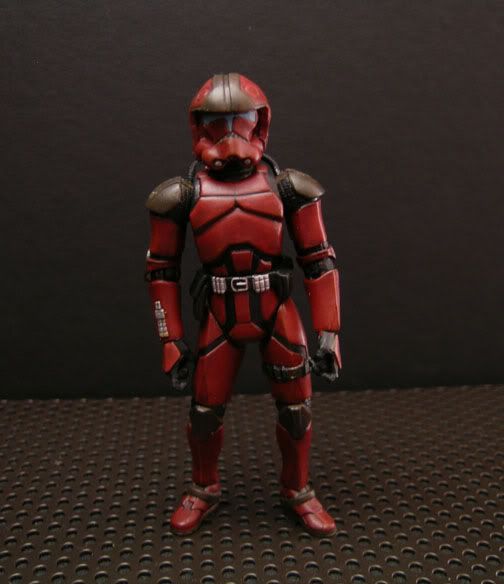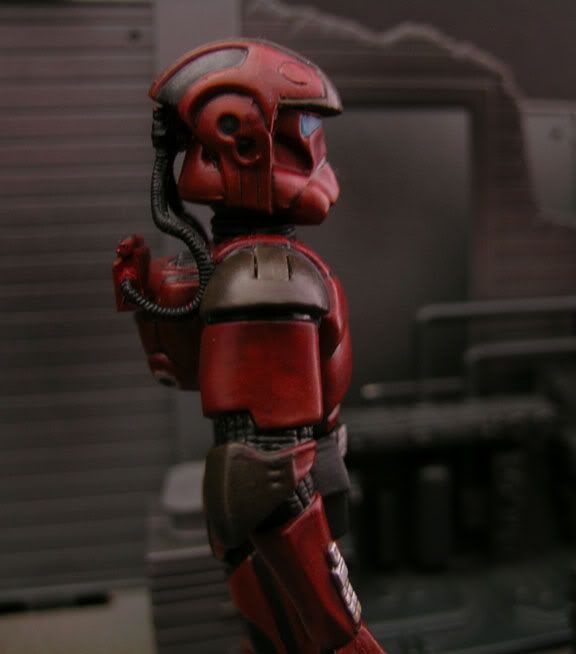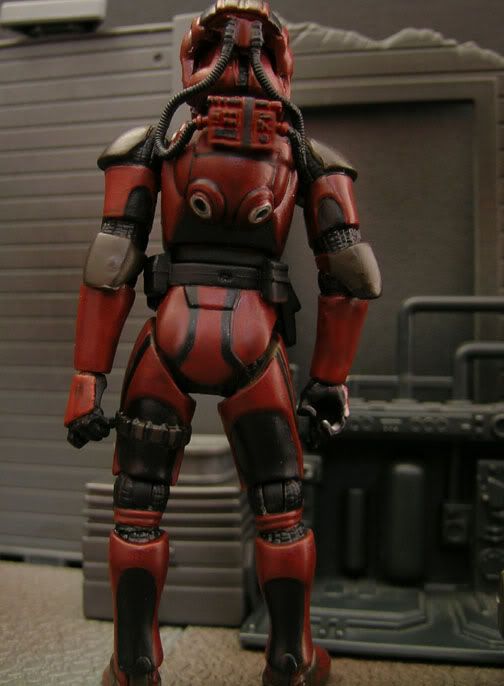 Recipe
Head: Modified ROTS clone trooper with portion of the AOTC clone pilot helmet from the Evolutions line
Torso: AT-RT driver
Arms: AT-RT driver, with one of the hands replaced with ROTS clone trooper hand
Upper Legs: AT-RT
Lower Legs: ROTS clone trooper
The second clone is a heavier armored clone that is used as a shocktrooper in urban environments. (Need a better name then Urban Shocktrooper) As I was working on this clone I recalled a gundam model I had 4 or 5 years ago from 8th MS Team, called EZ-8. I loved the color scheme of that mech and it's role in the series, and thought that it would work well with this clone. Needless to say I will be making a few more in this scheme as I am very happy with the outcome! (Need to redo the blue on the armor as the paint looks a tad bumpy right in the front)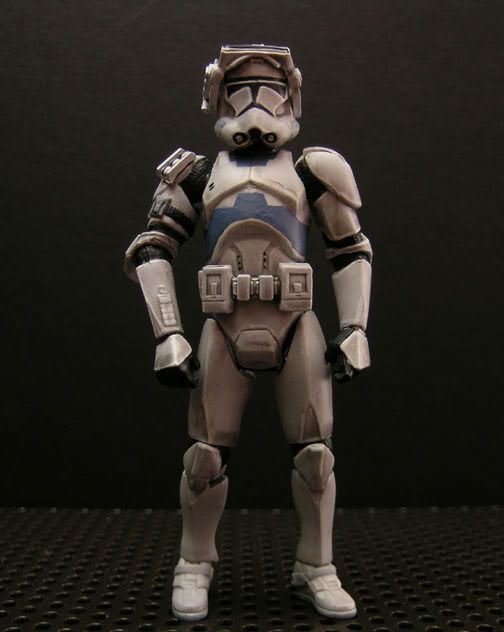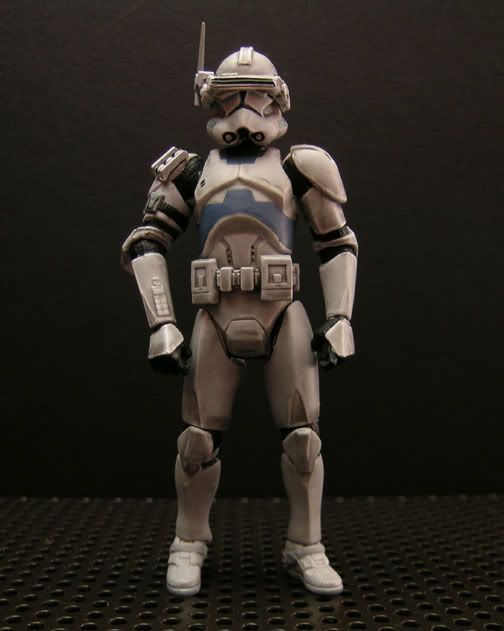 A group shot and some action shots!