76
« on: September 10, 2007, 10:48 PM »
Five Tusken War Cheifs unite their waring clans to fight a common enemy.
I made these Tusken War Cheifs for a Photo Novel I've started, and hopefully will finsh. Their stories are still kind of works in progress. LMK what you think.
Shkek Shrhod,
The most level headed of the five clan leaders, at least as level headed as a Tusken is capable of being. He is responsable for bringing the five clans together. He knows their only chance of victory lies in their unity.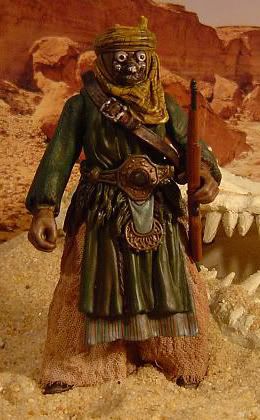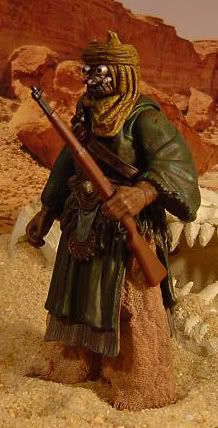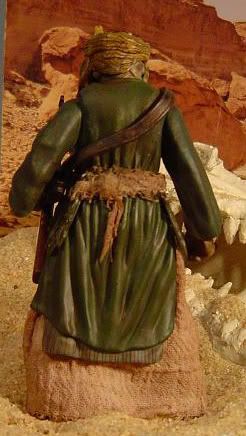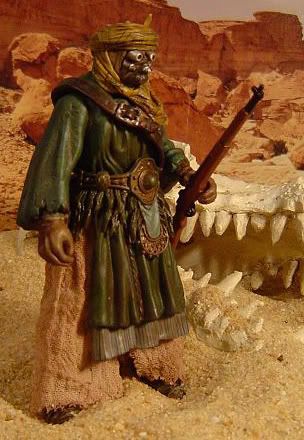 Krettitch Kar,
An old mystic, he believes the catastrophe, facing the five clans was brought on by their own doing, and is devine punishment for their actions.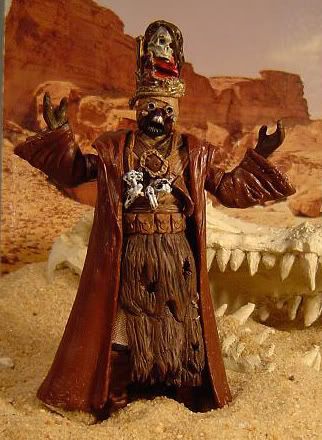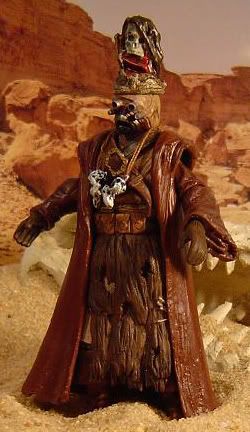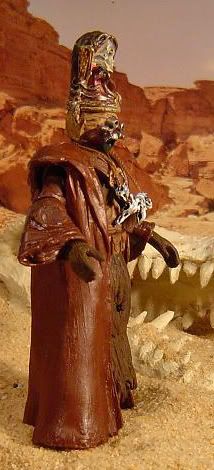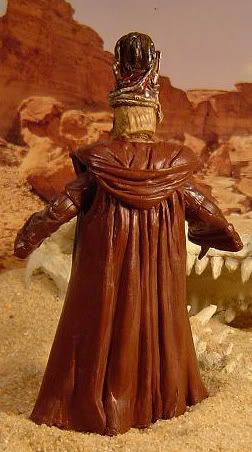 Bantra Sharett and Skritt,
This slow witted brute was an outcast, from his clan. Considered to dumb to be a worthy warrior. Children would toss stones at him and spit on him as if he were a Womp Rat. He would spend days wondering in the waste sulking and wallowing in self pitty. One Day he came across a Jawa named Skritt, whom saw this giant slow witted tusken as the opertunity of a lifetime. After some coaching and a little training in the art of hand to hand combat, Bantra returned to his clan with Skritt strapped to his back. He challenged his clan's leader to a fight to the death. The fight was short. He decapitated the clan cheif cutting clean through his Gaffi Stick as he tried to block Bantra's powerful blow. Then he turned on the children of the Cheif whom had made fun of him. That night he dined on his former Cheif and his children. From that day Bantra's leadership under the guidance of Skritt, has remained unchallenged.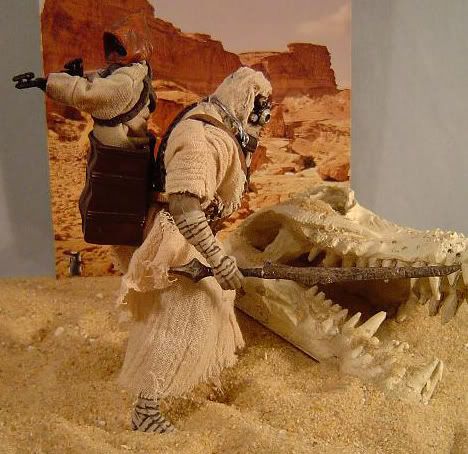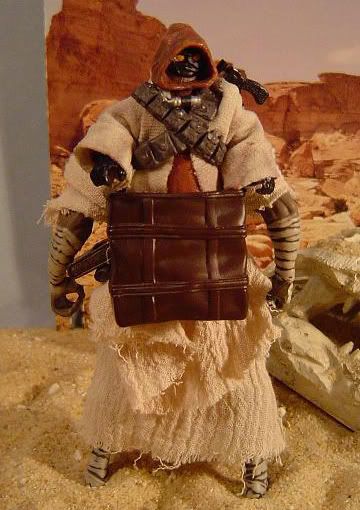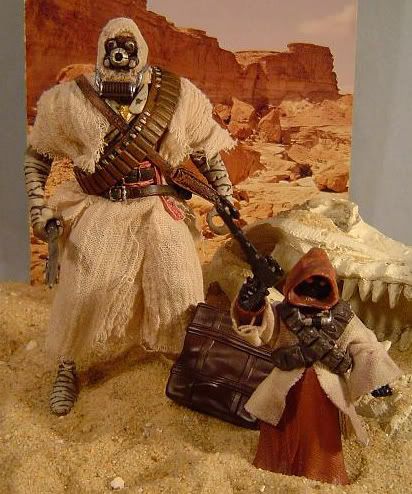 Chukarr Karott,
Seduced by the technology of the outlanders, as well as their drink. Chukarr veiws the old ways as foolish and craves the power that the outlanders possess. He secretly plots to take control of the five clans. He has been hoarding a catche of outlander weaponry, buying his time for just the right moment.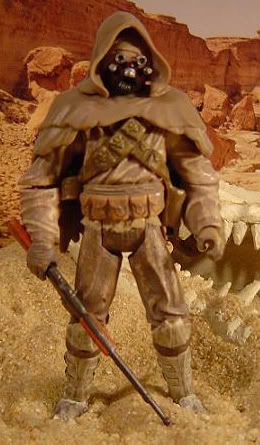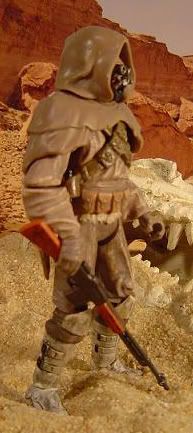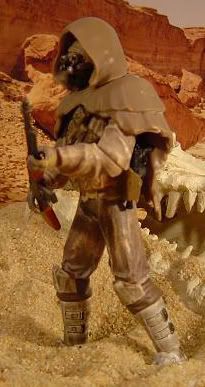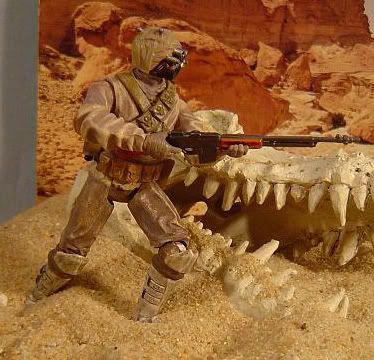 Krayt Sharett,
A young ambitous warrior. He lives and breaths warfare and the fighting arts. To him there is no greater glory than to kill your enemies in hand to hand combat. He respects the old ways and does not trust Chukarr.