76
« on: December 4, 2006, 08:19 PM »
Anyways, finished this guy up today. The 41st Elite Corps specialized in jungle and forest ops. Sergeant Klax leads a squad or men on the forest planet of Dinlo. His armor is painted a dark green with a slight camo pattern and he often wears brown cargo pants with armor kneepads and combat boots.
He packs heavy weaponry- 1 DC-15S, 1 command pistol, 1 scout pistol, and a Merr-Son CLAAL- Compact Light Anti-Armor launcher. He also carries other field supplies such as a emergency med-kit and extra ammo in a large carry-all pouch on his belt.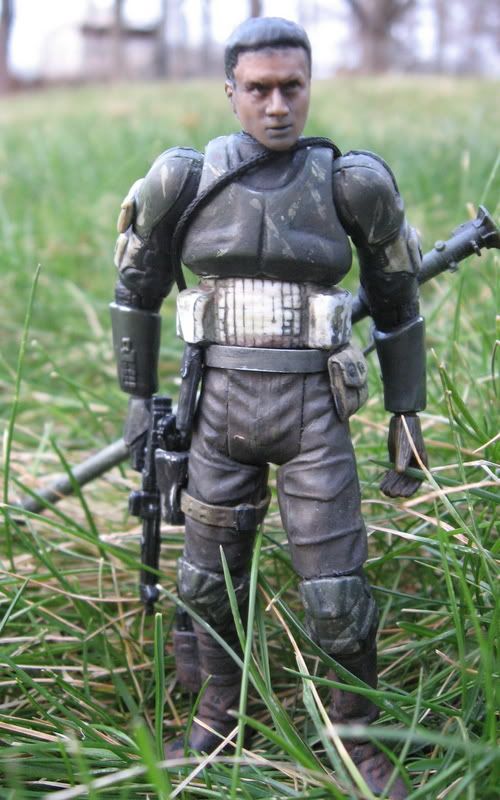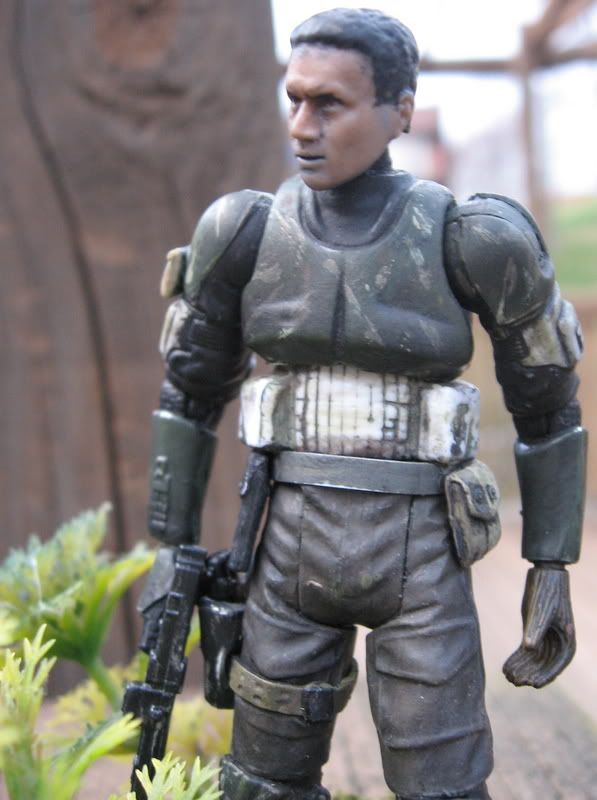 I realized that it's too cold to continue my PN, and I will repaint the clones in it to match him.
Well, I hope you like him. LMK what you think. Thanks for looking.