2611
« on: February 17, 2006, 02:08 AM »
Well, I've got a vacation day tomorrow so I stayed up late tonight to finish up one custom and start another.
I finished up the Sith Jawa.  I took some advice for the WIP and added some "technology" to the face mask.  I also added a small custom soft goods cape.  I repainted the face and added some silver drybrushing.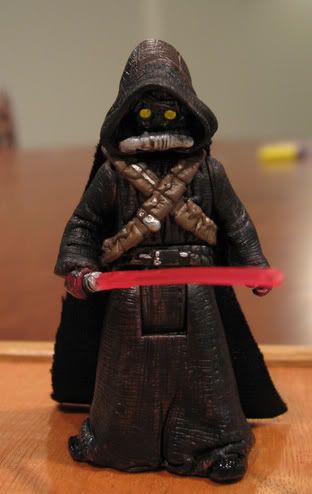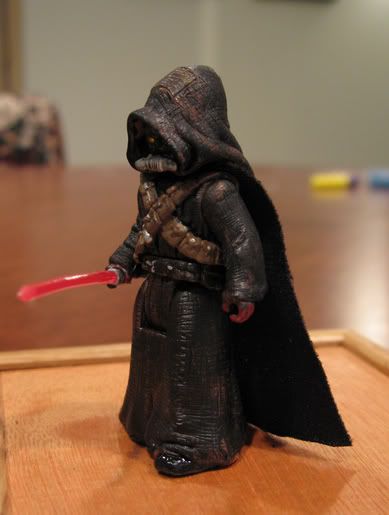 As some of you are aware, I've been trading for a number of Tusken raiders recently.  These are planned for an upcoming project.  Here is a preview character - a Tusken War Chief (yet to be named).  I'm very pleased with how he turned out.  Let me know what you think.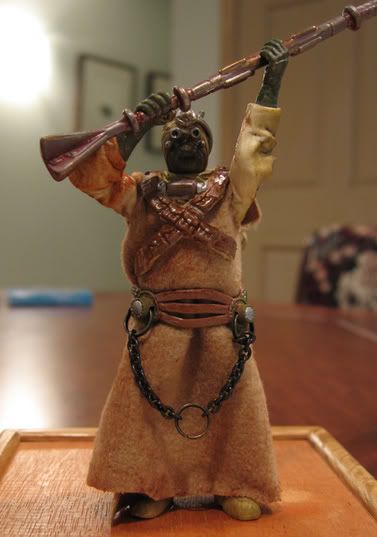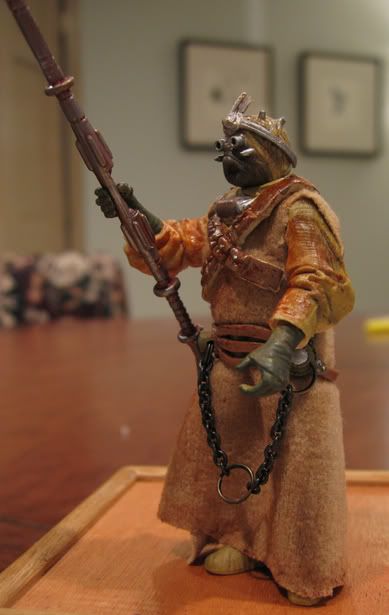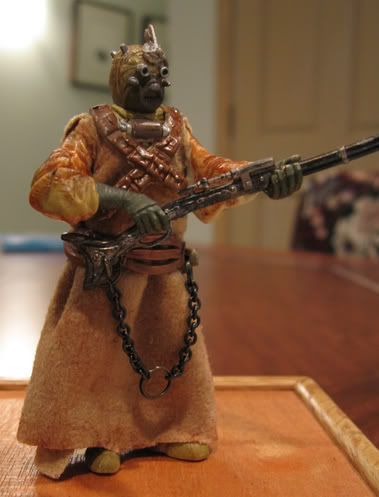 I'm planning on trying my hand at a Photonovel (or at least a "photonovelette") with both of these characters making some sort of appearance.