2596
« on: February 26, 2006, 02:14 AM »
Well, I've made some progress with my "newbie" casting attempts.  I've had some mixed sucess/failure.  I've been snapping pictures of my in progress but I'm too tired to get the uploaded, cropped, etc etc.  Maybe tomorrow I'll show off what I've got.
Updated on Sunday afternoon.....
Here are some photos of pieces that I've cast.
Captain Typho heads.  These are pretty much usuable "as is"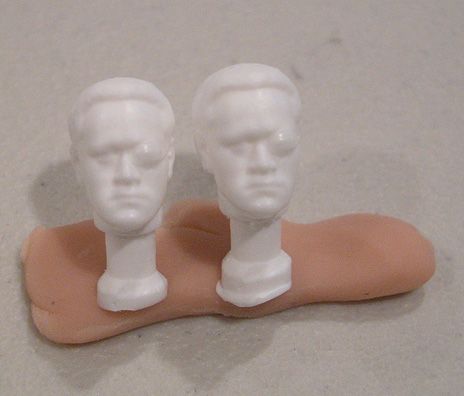 Alien head for upcoming challenge, he needs some basic clean-up and I need to cut away his sprew hole.
Beehive Clone Helmet - needs a little clean up.  I may sand it down and make a new mold using this.  I did the best I could making that helmet from sculpy.
and finally, some really really bad Rykrof heads 




  Obviously these need some work.