106
« on: August 7, 2014, 12:59 AM »
Selfies are dumb, I concur, but I got to tour Consol the other day and this was a real treat for me.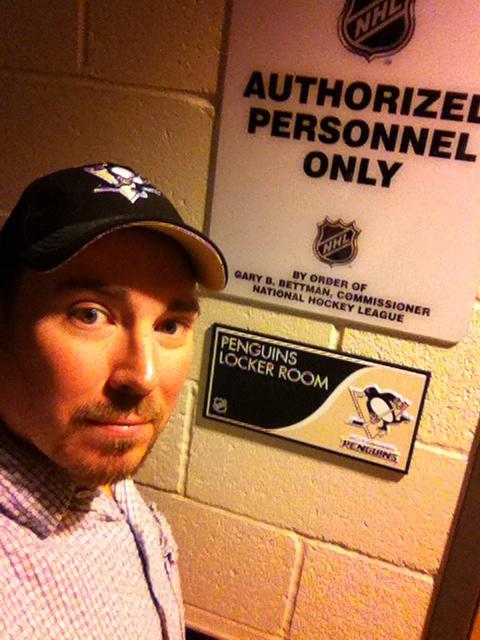 Nobody's allowed in the locker room unless a player, coach, or someone high up in the arena takes you in and escorts you through it (to avoid Bieber-like moments such as happened in Chicago). I was tickled pink to get to be outside the locker room, and I actually snuck into the hallway the players walk down to enter the ice past Suite 66. It was tarped off, but I snuck under it anyway.

Didn't attempt the locker room door... though I was definitely tempted to do so.
So the group I was with, they were all outside the locker room at one point, and then the door flung open and everyone went ape**** hoping for a player to come out... And there comes like a custodian or electrician with a tool box... The guy's look on his face was priceless because he was downright scared when all the girls (A solid gaggle of teenage girls) in the tour group started to scream, only to have this poor dude walk out.
The guy bolted too, right down the hall.