346
« on: July 13, 2005, 01:14 PM »
OK, so it's a repack of the Carry Case figure, but I'll finally be able to add Wedge to my carded collection...
Internet Exclusive Wedge Antilles Carded Action Figure w/exclusive Collector Card and Case: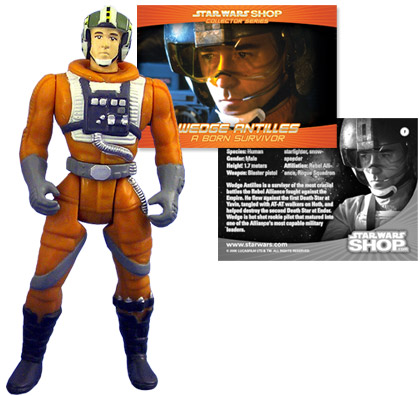 Now available for pre-order at
StarWarsShop.com
!
But at a $15.99 price?  - ugh.   

Guess I'll just get 1...
Jeff