406
« on: August 22, 2005, 04:21 PM »
Not sure who they belong to yet, but If I had to take a guess, I'd say they will be at Wal-Mart for the DVD release, just like the OT and CW sets were...
Yes, folks it's
another
variant of the 3-Pack Clones, only this time in a fancy box!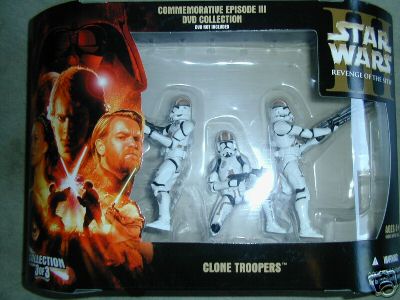 The Jedi Set looks like it has the "Battle Arena" Versions...
And yes, a Sith box of repacks as well!