9421
« on: May 21, 2004, 12:07 PM »
The only new sign of articulation I saw in the Toyfare spread is around C-3PO's midsection. Right in that area where the wiring trunk meets the upper body is where I think it is.

EGAD!
I just had a preponderance regarding C-3PO. Looking at that picture of 3PO in ToyFare, I thought, man, that is a funny gap at his torso, when a thought hit me like a ton of bricks.
This 3PO is from the ESB, on an ESB card, right?
What is he has poor articulation because... he has removable limbs?!?
If they do the 3PO ESB Card 100% accurate, he'd have the "removable limbs" tag if they use this card.
Hmmm... hadn't even occurred to me until just now.
Or do you think they'll use the boring basic 3PO card: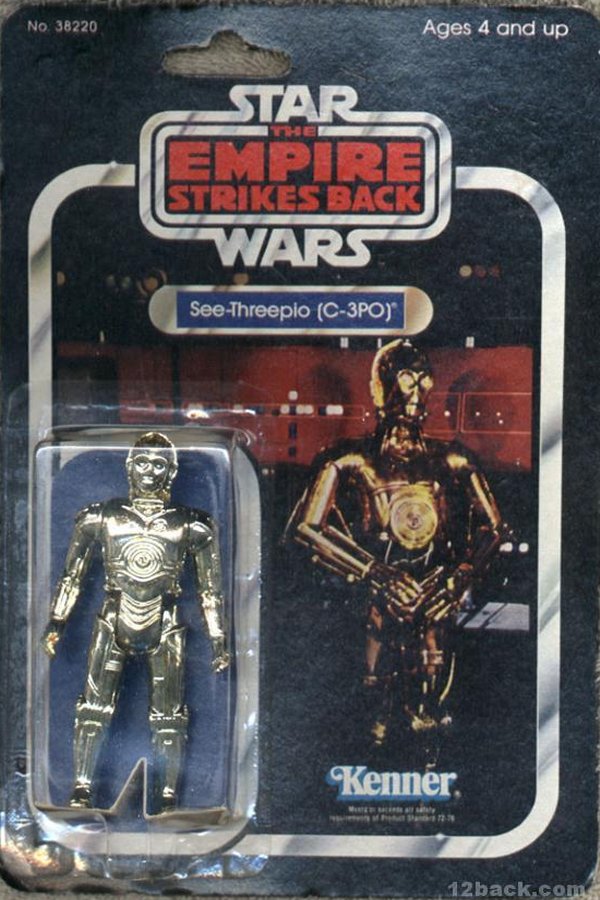 What do you guys think?
Jeff