2686
« on: September 13, 2005, 10:34 PM »
Well - the Holiday Themed figures have officially jumped the shark.
With all of the other choices (Padme as an X-Mas tree being a great one) it seems to me that this one really takes the cake as a half-a$sed effort.
The original X-Mas card artwork is great, and if the figure had recreated that (i.e. Vader in his regular black "making" a Stormtrooper Snowman) then this would have been one of the better sets.
The figure does not match the card art! So what's the point? I thought the entire point of this series was that we were getting action figures based on the Lucasfilm X-Mas cards. No where on that card do I see (a) a RED Vader; (b) Black star-scape; (c) A Star Destroyer Bridge; and  (d) a wreath. Yet the combination of figure, base and packaging feature ALL of these things.
I'm sorry there is nothing that could have stopped them from packaging Vader with a Stormtrooper snow-man just like this: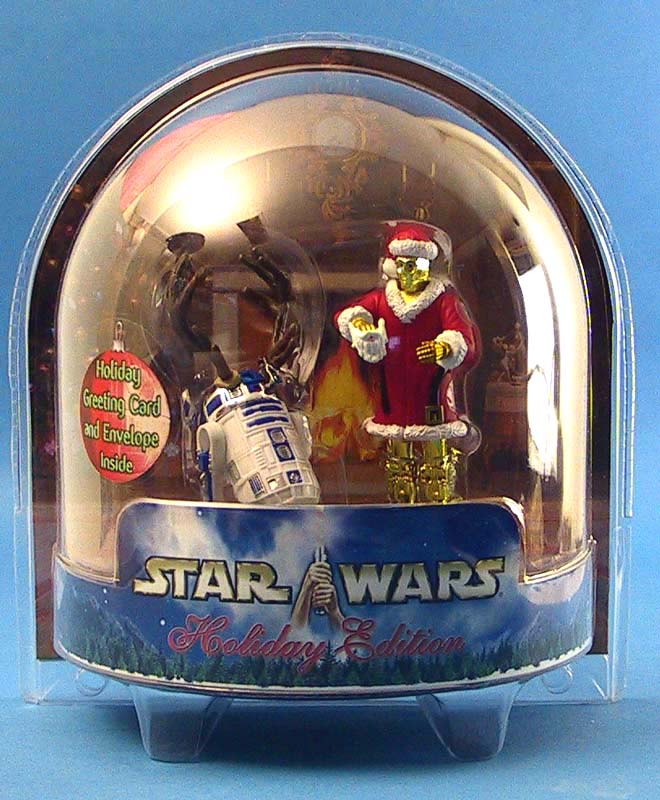 There just ISN'T. If you look at the packaging with Yoda and then the Jawas, it's identical just different artwork - so why couldn't this one have been in the C-3PO/R2 Packaging with the background from the original card? I can answer that myself really - LAZINESS or how about CHEAPNESS. I would have gladly paid another $10-$15 to get a two pack of "action" figures that imitated the original card. Also, I really don't want ONE of the holiday sets to be carded while the others are all in the snow-globe like packaging. They don't even have a sense of consistency for crying out loud!
*grrrrr*