31
« on: May 28, 2007, 04:30 AM »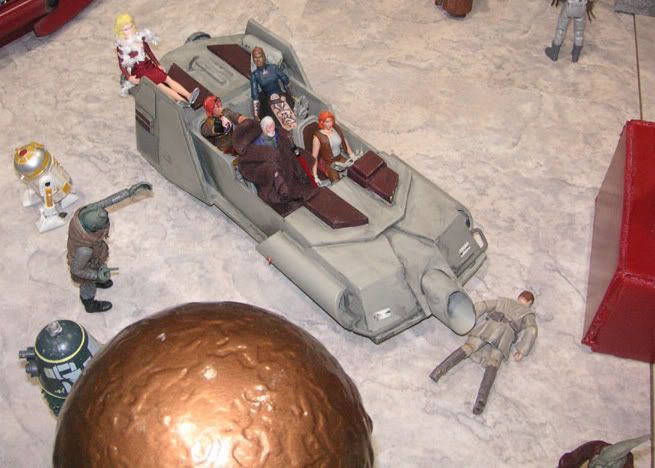 Well, here my character, Callie Pulsar, is working as chaeuffeur for the notorious Purple Pimp Daddy Kenobi and his foxy entourage.
This picture was taken shortly before she was arrested for vehicular homicide.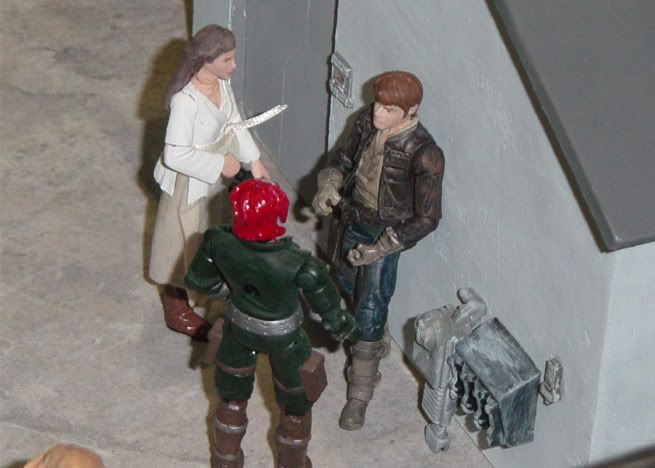 In this pic, my "Lance Quazar" custom character (actually created by Chewie) is confronted by Camie and the red-headed female spacer, having carelessly scheduled dates with both of them for the same day. His efforts to quickly rush back between different tables (frantically changing clothes in the restroom) at Judde Lulos' most expensive restaurant yielded delightful comic dividends - until his deception was hilariously exposed.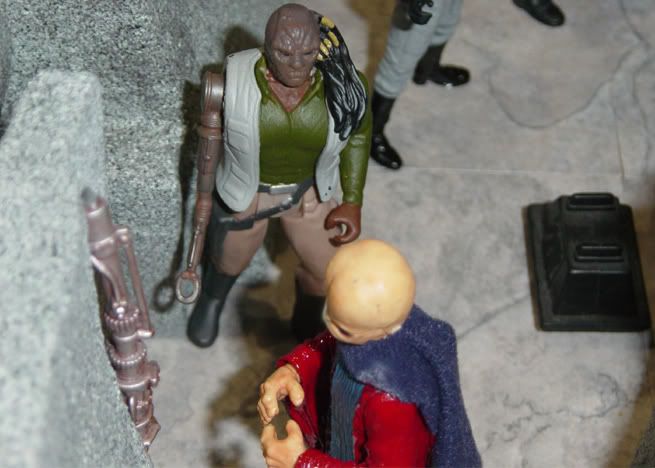 And in this image, the notorious Weequay enforcer and mercenary Blendak Finkelstein has tracked his quarry, the wealthy Bith merchant Kaann Vil'klo to Judde Lulos and is about to collect a debt owed to a powerful Herglic bookie.
Sadly, Blendak had to turn to a life of crime in order to pay the exorbitant medical bills for his sick grandmother after tragically losing his arm in his previous job in a restraining bolt factory. His efforts to obtain workman's comp were callously denied by the factory, sending he and his family into an economic tailspin. His reluctant decision to turn to life of crime to support his family ironically alienated him from his wife, who has since left him, running off with a flashy Gamorrean hyperdrive salesman and setting up a new life for herself in Corellia.
There's more to the story, but it's really to depressing to relate.