1
« on: October 25, 2008, 05:04 PM »
Wow, I haven't been to this thread in over a year... maybe I'll update it just for old times sake.

I've been making a lot of Mando's lately, but dammit, every time I finish a Karen Traviss book I just go crazy for these little scamps. :grin: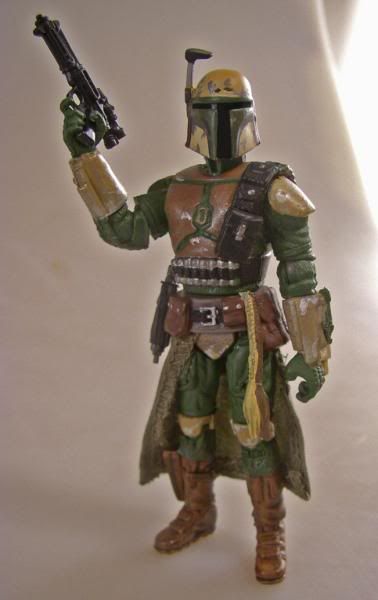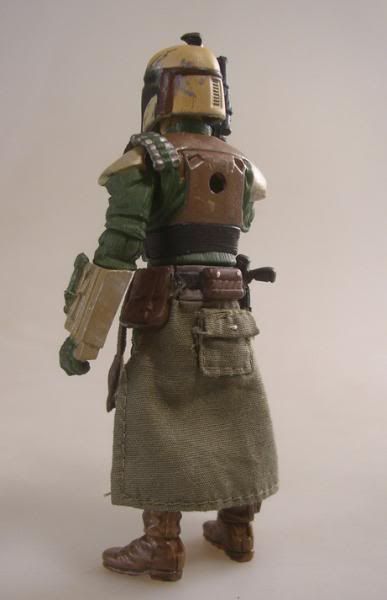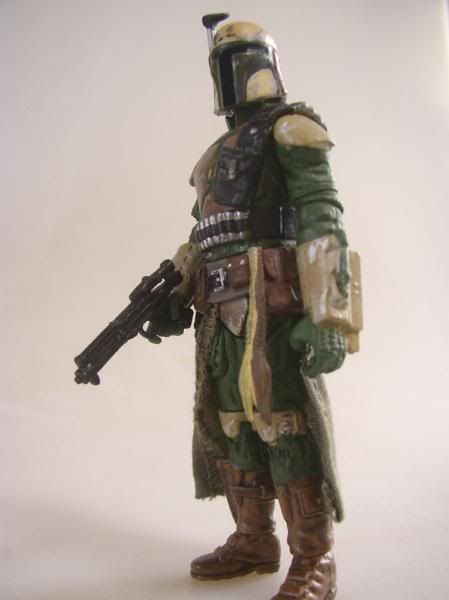 I modeled this guy (at least in paint scheme) after a Mando seen adjusting the electronics on his helmet in Karen Traviss' Mando article in Star Wars Insider. Since he was only shown from the shoulders up, I took some liberties with the rest of him.
Helmet/Body: Mando/Omega Squad Multi-Pack
Kama: Indiana Jones German Motorcycle Soldier
Belt: Hem Dazon & a holster from a BBI Military Figure
Boots: G.I. Joe 25th Anniversary Steeler
Hope you like!
-DD